They look white but say they're black: a tiny town in Ohio wrestles with race
The Guardian
2019-07-25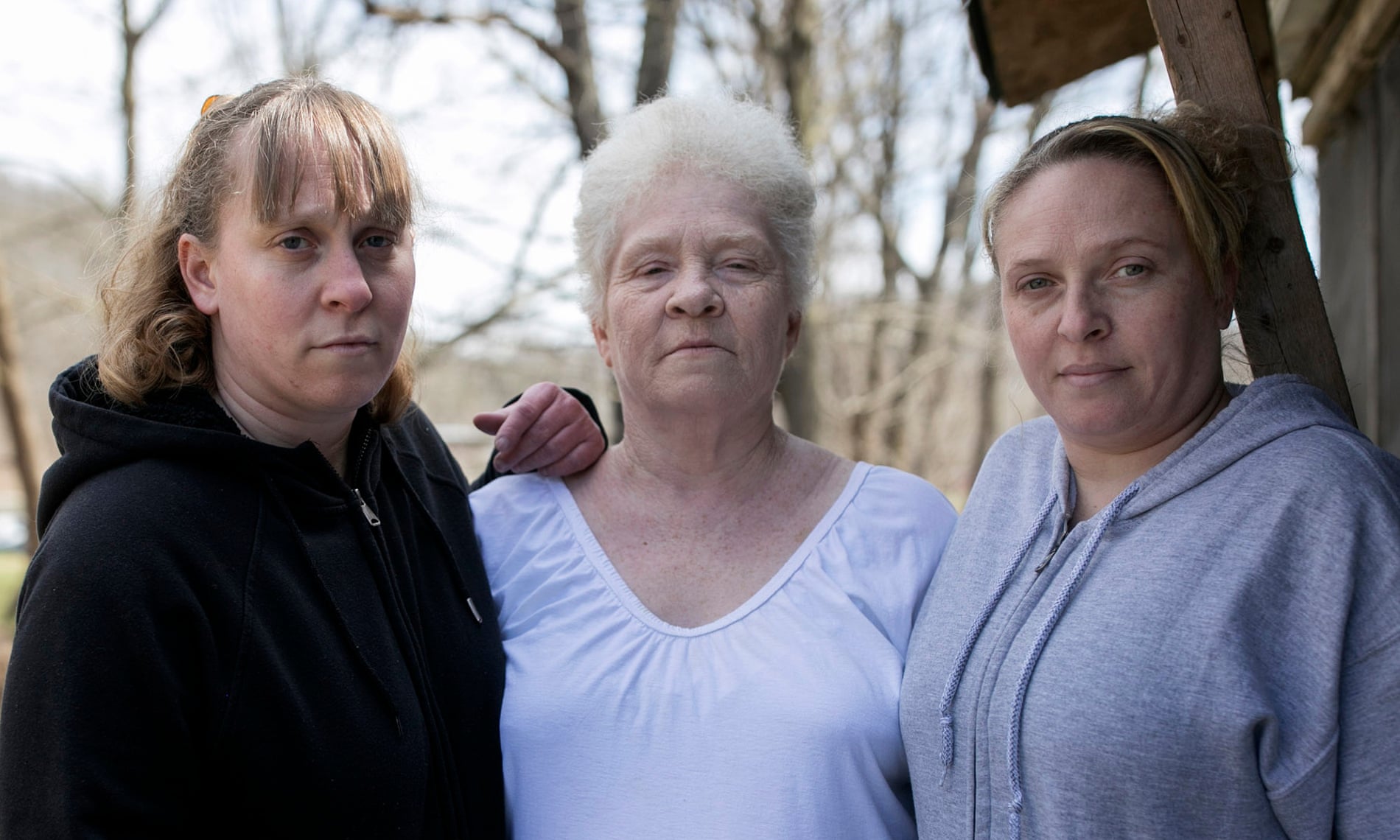 Roberta Oiler, center, stands with her daughters Janelle Stanley and Jessica Keaton in East Jackson, Ohio Photograph: Maddie McGarvey/The Guardian
Many residents in East Jackson were raised to identify as black. But what dictates race: where you live, your DNA, the history you're taught?
The stale, smoky air around Clarice Shreck heaves. She takes a long hit of oxygen from the tube under her nose. She leans forward, shifting in her armchair, before releasing her raspy smoker's laugh, which is smudged out a second later by her smoker's cough.
The pale woman with frizzy grey-streaked hair commands her on-and-off partner of over 20 years, Jimmy – who is from one of the few white families in East Jackson – to fetch her purse. He plops it on to her lap; she struggles to get at an old piece of paper folded up in her wallet. She slowly unfolds it to present her birth certificate.
"Negro", it reads, next to each of her parents' names. She looks up triumphantly, victory in her periwinkle eyes. "It's a legal document," she says.
The last known full-blooded black person in her family was her great-great-grandfather Thomas Byrd, her parents told her. Photos of them, who both look white, adorn the wooden walls on either side of Shreck's chair. Their stares follow her throughout their former home. They are the ones who told her she was black…
Note from Steven F. Riley: See the State of the Re:Union podcast "Pike County, Ohio – As Black as We Wish to Be" from 2012-09-28.
Read the entire article here.
Tags:
Alison Lewis
,
Barbara Ellen Smith
,
Carlotta Hixon
,
Clarice Shreck
,
East Jackson
,
Janelle Hines
,
Janelle Stanley
,
Jeff Harris
,
Jessica Keaton
,
Jimmy Shreck
,
Khushbu Shah
,
Ohio
,
Roberta Oiler
,
Sarah Harris
,
The Guardian
,
Waverly