| | |
| --- | --- |
| | |
The family who never knew their father
BBC News Magazine
2015-08-28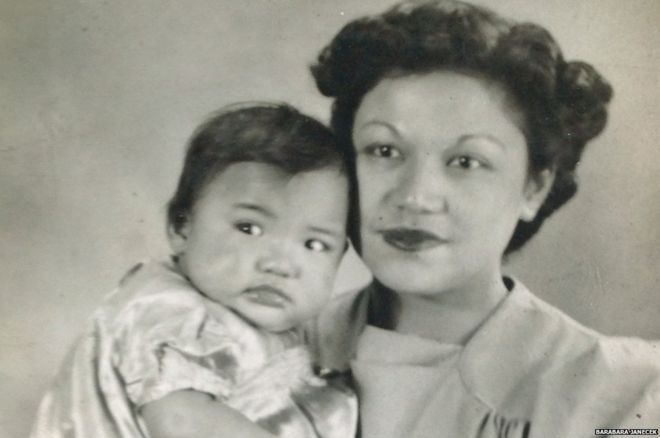 Our story about the forced repatriation of Chinese sailors who had been recruited for the Merchant Navy during World War Two told of the devastation for those families left behind. Barbara Janecek shared her own tale in response.
She had read about Yvonne Foley, whose father Nan Young, a Chinese ship engineer, was sent back to the Far East following the end of the war. He was one of thousands of recruits from Shanghai, Singapore and Hong Kong who lived in Liverpool.
"I was always waiting for my father to come back, I was always daydreaming he would," says Barbara, whose father John had suffered the same fate. John Ong had married Eileen Hing in 1943 when they were both aged 23. Eileen was devastated when her husband left, leaving his wife to raise three children under the age of four…
Read the entire article here.
Tags:
Barbara Janecek
,
BBC News
,
BBC News Magazine
,
China
,
Eileen Hing
,
Harry Low
,
John Ong
,
Liverpool
,
World War II