| | |
| --- | --- |
| | |
Race and Rachel Doležal: An Interview
Contexts: understanding people in their social world
2017-03-28
Ann Morning, Associate Professor of Sociology
New York University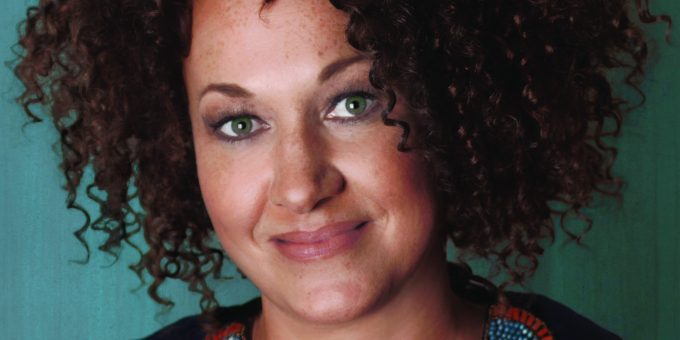 In June 2015, I got an email from a California radio station asking me for an interview about a person I had never heard of: Rachel Doležal. I quickly Googled her, and based on a brief news item, agreed to the interview. She seemed to be a White woman passing as Black, working as the president of the Spokane NAACP chapter to boot. I didn't really see why this was national news, but I figured even a fluff piece could be an opportunity to foster public conversation about the fluidity of racial identities and the constructed nature of racial categories.
The slow summer news day turned into a weeklong media frenzy, with shockingly intense public attention focused on Ms. Doležal's racial self-identification. My Soc 101 lesson about racial construction turned into a dozen interviews with incredulous reporters, fascinated by the notion of "transracial" people. And based on Ms. Doležal's comments at the time as well as her new book, In Full Color: Finding My Place in a Black and White World, the term "passing"—with its connotation of masquerading—couldn't quite capture the gradual and deeply-felt process of Black affiliation that she underwent. In my view, she is not a passer—someone who seeks to turn existing racial categories to their advantage—so much as a person who rejects widespread beliefs about the criteria for racial categorization.
The concept of race as a social construct is one that Rachel Doležal invokes repeatedly as she explains and defends her self-identification with a race different from the one claimed by her biological parents. Is she wrong? Has she misinterpreted something fundamental to our discipline's contemporary teaching on race? And can her case shed any light on the millions of people who alter their racial self-reporting from one decennial census to the next, according to research by sociologist Carolyn Liebler and colleagues at the U.S. Census Bureau? I expect sociologists will vary in their answers to these questions, but I also suspect that many of us have found a teaching opportunity in what Rogers Brubaker calls "the Doležal affair." I'm grateful that Doležal agreed to share an advance copy of In Full Color and answer a series of questions for the Contexts audience…
…AM [Ann Morning]: In the press and in your new book, you really double down on claiming a Black identity. In the very first pages of In Full Color, for example, you write about your "identity as a Black woman." But if you could create a longer, more complex label that more fully captured your experience or viewpoint, what might that look like?
RD [Rachel Doležal]: I get fatigued by the overly simplistic race labels, as if people are only one aspect of who they are at a time and not able to be simultaneously a person with a gender/race/age/class/religion/sexual orientation/nationality/disability/language. Yes, Black is the closest descriptive race or culture category that represents the essential essence of who I am, and I stand unapologetically on the "Black side" of the racially constructed Black/White divide. But, if I could choose a more complex label with my own terms, it might be "A pro-Black, Pan-African, bisexual artist, activist, and mother."…
Read the entire interview here.
Tags:
Ann Morning
,
Contexts
,
Contexts: understanding people in their social world
,
Rachel Dolezal