| | |
| --- | --- |
| | |
Mean, Kind Or Non: Which Type Of Racist Are You?
Cognoscenti
WBUR 90.9 FM
Boston, Massachusetts
2016-12-15
Carlos Hoyt, Assistant Professor of Social Work
Wheelock College, Boston, Massachusetts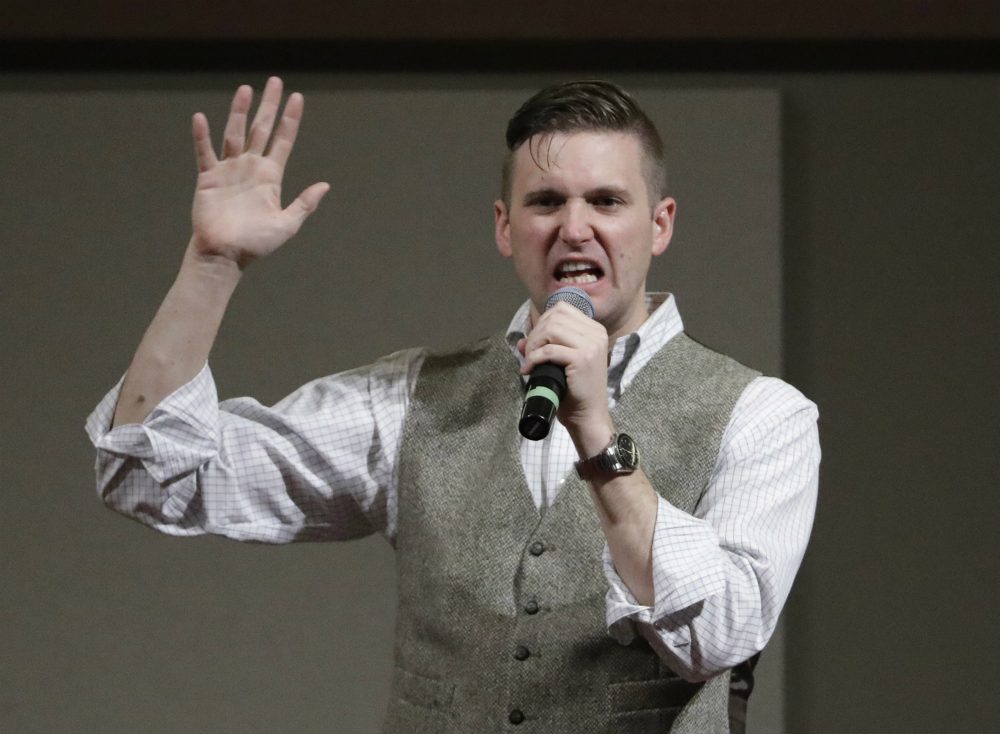 We have to stop believing and acting as if we can have it both ways, writes Carlos Hoyt: adhering to the notion of race while also trying to end racism. Pictured: Richard Spencer, who leads a movement that mixes racism, white nationalism and populism, speaks at the Texas A&M University campus Tuesday, Dec. 6, 2016, in College Station, Texas. (David J. Phillip/AP)
COMMENTARY
Do you take issue with the following declaration?
"Race is real, race matters, and race is the foundation of identity."
Let's break it down. Many people are aware that the concept of race has no biological validity; that it's a social construct, like gender or money, which are "real" only in so far as we treat them as such. So, in response to the first part of the thesis, many people might say, "Race is a social construct with very real effects." As such, race certainly matters in myriad ways. As for race as the foundation of identity, many people might reason that, since identity is multi-faceted, race is, indeed, among the factors that comprise it…
Read the entire article here.
Tags:
Carlos Hoyt
,
Cognoscenti
,
Donal E. Muir
,
Donal Muir
,
Richard Spencer
,
WBUR