America's first vampire was Black and revolutionary – it's time to remember him
The Conversation
2020-10-30
Sam George, Associate Professor of Research
University of Hertfordshire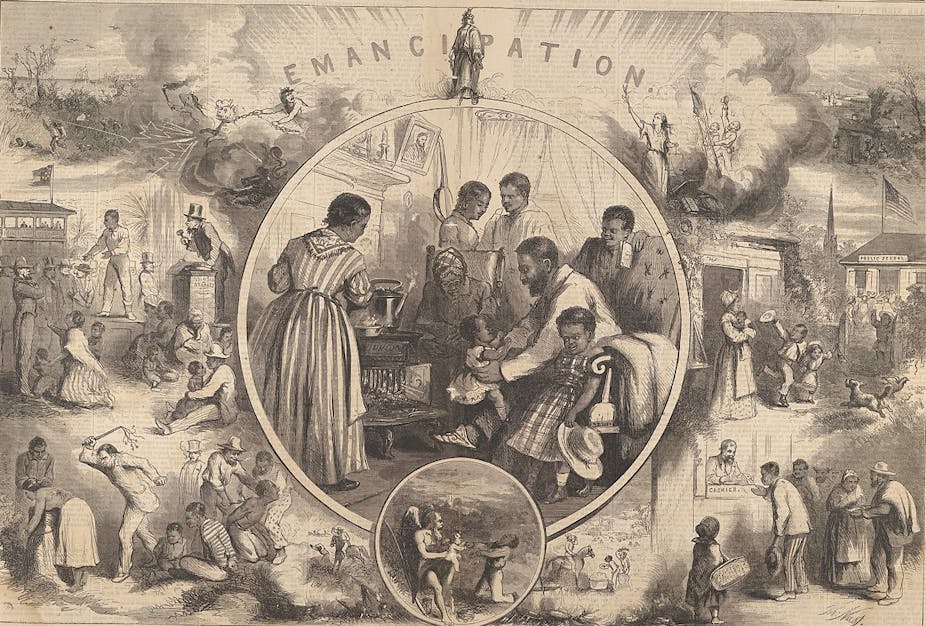 The Black Vampyre is an early literary example of an argument for emancipation of slaves. Thomas Nast/Harper's Weekly/The Met
In April of 1819, a London periodical, the New Monthly Magazine, published The Vampyre: A Tale by Lord Byron. Notice of its publication quickly appeared in papers in the United States.
Byron was at the time enjoying remarkable popularity and this new tale, supposedly by the famous poet, caused a sensation as did its reprintings in Boston's Atheneum (15 June) and Baltimore's Robinson's Magazine (26 June).
The Vampyre did away with the East European peasant vampire of old. It took this monster out of the forests, gave him an aristocratic lineage and placed him into the drawing rooms of Romantic-era England. It was the first sustained fictional treatment of the vampire and completely recast the folklore and mythology on which it drew.
By July, Byron's denial of authorship was being reported and by August the true author was discovered, John Polidori.
In the meantime, an American response, The Black Vampyre: A Legend of St. Domingo, by one Uriah Derick D'Arcy, appeared. D'Arcy explicitly parodies The Vampyre and even suggests that Lord Ruthven, Polidori's British vampire aristocrat, had his origins in the Carribean. A later reprinting in 1845 attributed The Black Vampyre to a Robert C Sands; however, many believe the author was more likely a Richard Varick Dey (1801–1837), a near anagram of the named author…
Read the entire article here.
Tags:
Haitian Revolution
,
John Polidori
,
John William Polidori
,
Sam George
,
Samantha George
,
The Conversation
,
Uriah Derick D'Arcy