Alaska's Unique Civil Rights Struggle
JSTOR Daily
2018-03-26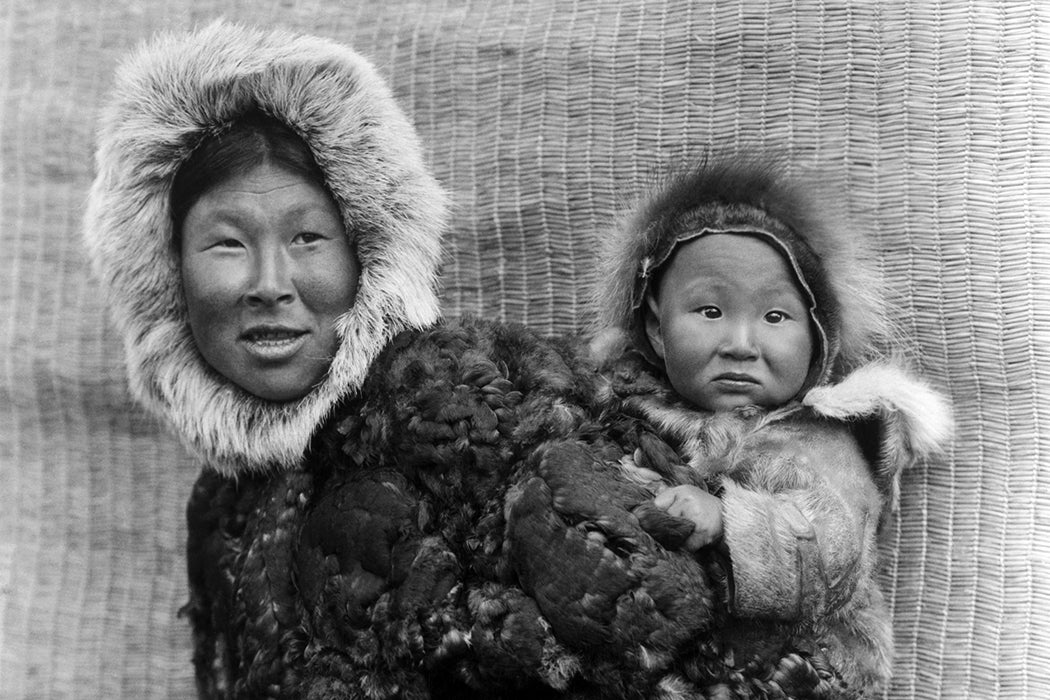 Native Alaskan woman and child, 1929.
via Wikimedia Commons
A generation before the Civil Rights movement gained national attention, the struggle against Jim Crow was being fought…in Alaska. And women were at the forefront of the struggle.
Modern Alaskans, writes historian Terrence M. Cole, are "surprised and shocked to learn that racial segregation and Jim Crow policies towards Alaska natives were standard practice throughout much of Alaska" until the mid-1940s. Stores, bars, and restaurants posted "No Natives Allowed." Movie theaters had "For Natives Only" seating. (Nome's theater's balcony was segregated for natives, commonly called "Eskimos," and designated "Nigger Heaven" by whites.) And, by law and custom, Alaskans attended segregated schools…
…In the midst of the legislative battle over the equal rights bill, Alberta Schenck, a seventeen-year old with a white father and a native mother, was arrested for sitting in the "whites only" section of Nome's movie theater in March 1944. (This was eleven years before Rosa Parks's famous refusal to sit in the back of a Montgomery bus.) The furor over the incident galvanized support for Gruening's bill after an earlier version had been stopped by an 8-8 vote in the Alaska House. The unprecedented election of two Tlingit legislators in late 1944 helped as well…
Read the entire article here.
Tags:
Alaska
,
Alberta Schenck
,
Alberta Schenck Adams
,
JSTOR Daily
,
Matthew Wills
,
Terrence Cole
,
Terrence M. Cole