Our Unspoken Discomfort with Interracial Relationships
The Walrus
2020-10-01
Charmaine A. Nelson, Professor of Art History and a Tier I Canada Research Chair in Transatlantic Black Diasporic Art and Community Engagement
Nova Scotia College of Art and Design (NSCAD University), Halifax, Nova Scotia, Canada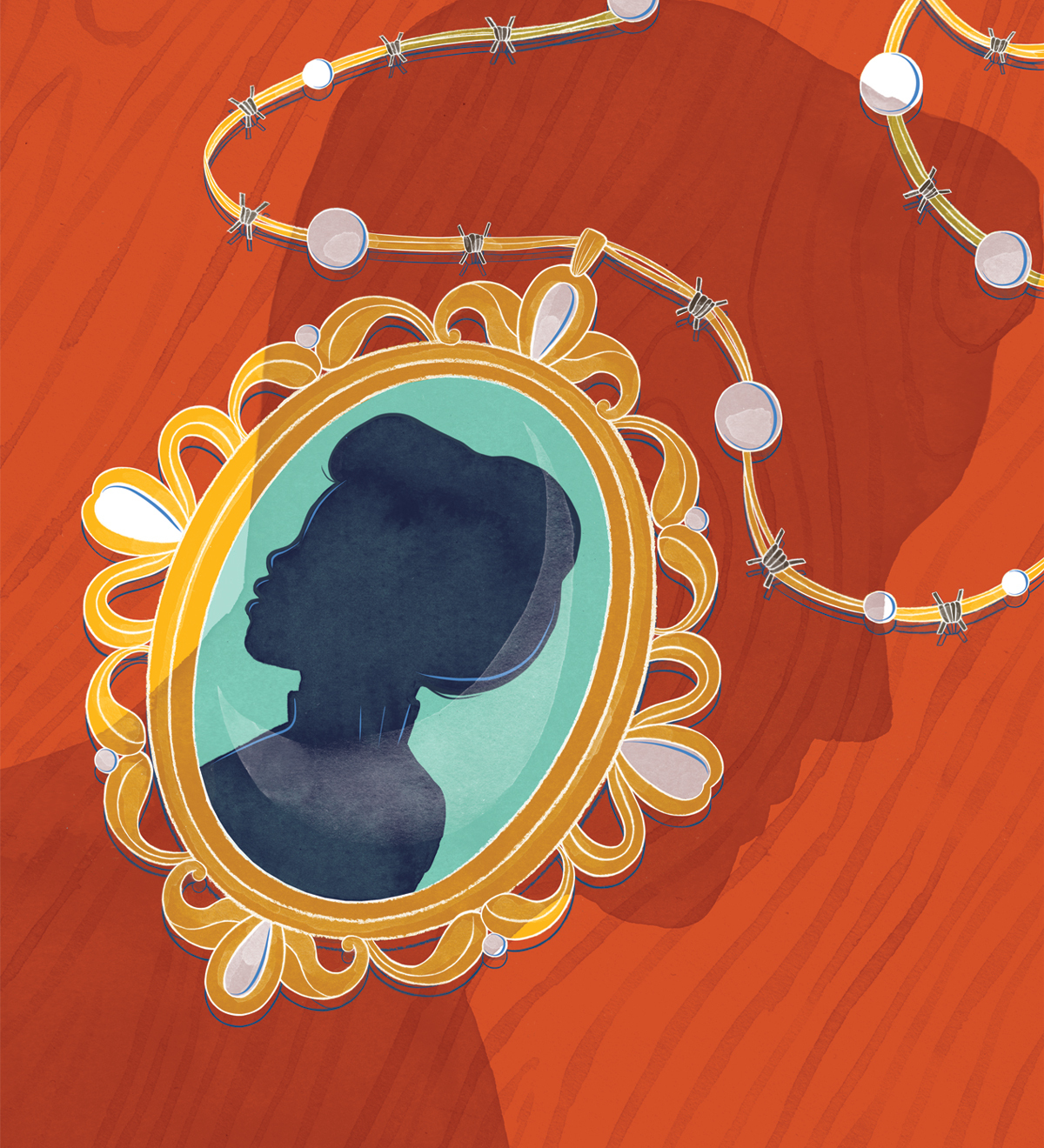 Canada's history of slavery has had a profound impact on how we view cross-racial couples
ON A SATURDAY MORNING in April 2018, Tayana Jacques, a Black woman, and Brian Mann, her white boyfriend, were walking together in Montreal's trendy Plateau-Mont-Royal neighbourhood when police stopped and questioned them over what the two officers called "making excessive noise." Jacques and Mann were later fined $444 each. The charges were particularly suspicious since this was not a Saturday-night encounter—not a time when people would have been carousing drunkenly home from a nightclub. In fact, the couple had been on their way to get coffee. According to media reports, Jacques says she was restrained and handcuffed after she turned to walk away from the confrontation. She was also questioned without cause about drug use while Mann, who protested, was allegedly kicked in the knee, punched in the face, and pepper-sprayed. By the end of the encounter, two more police cruisers had arrived.
Mann and Jacques have said in media interviews that they were violently mistreated by Montreal police not because of what they were doing but because of who they were: a white man and a Black woman in an obviously romantic relationship. (The Montreal Police Service has declined to comment on the case.) The couple's story may seem unimportant—an outlier in an otherwise racially harmonious society—but the apparent overreach of the Montreal Police Service, particularly within our current context of global Black Lives Matter protests, is cause for grave concern.
Following the incident, Fo Niemi, executive director of the Center for Research-Action on Race Relations (CRAAR), issued a statement saying the alleged police mistreatment of Jacques and Mann is part of a pattern of police misbehaviour, especially involving Black citizens. (The City of Montreal is now facing a class-action lawsuit for racial profiling brought by the Black Coalition of Quebec on behalf of people who were unjustly arrested by police.) Last October, a report commissioned by the Montreal Police Service confirmed that its officers are far more likely to stop Black, Indigenous, or Arab people than they are white people. This past July, the police service introduced a policy meant to reduce the risk of profiling; among other provisions, the new policy requires officers to complete paperwork clearly stating their reasons for conducting street checks.
But Jacques and Mann's violent encounter caught my attention because their experience points to an unsettling reality that extends beyond police discrimination: Canadians have a bigger problem with race, and specifically with cross-racial couples, than many would like to admit. As a professor of art history specializing in transatlantic slavery, I find our society's unspoken discomfort painfully ironic. I study a period when the nonconsensual sexual pairing of white men and Black women, and the sight of their mixed-race children, was entrenched across the Americas; when Black women were routinely dehumanized; and when consensual cross-racial couples—like Jacques and Mann—were considered threatening to colonial hierarchies. That history has been all but erased from our national memory. And it's had a chronic, undeniable influence on how we perceive cross-racial relationships today.
Relationships between people of different races, ethnic origins, religions, languages, and birthplaces are still relatively rare. In the 2011 national household census, 360,045 couples, or about 5 percent of all unions, identified as being mixed. When the figure was first released, in 2014, media coverage framed it as a sign of social progress: the percentage was double that of twenty years prior. Yet, for a nation that claims to celebrate its racial diversity and inclusiveness, living together in a multicultural society seems not to have resulted in the deepest levels of profound social connection signalled by intimate unions…
Read the entire article here.
Tags:
Brian Mann
,
Charmaine A. Nelson
,
Charmaine Nelson
,
Fo Niemi
,
Montreal
,
Quebec
,
Tayana Jacques
,
The Walrus