To fight discrimination, the U.S. census needs a different race question
Science News: Independent Journalism Since 1921
2020-03-08
Sujata Gupta, Social Sciences Writer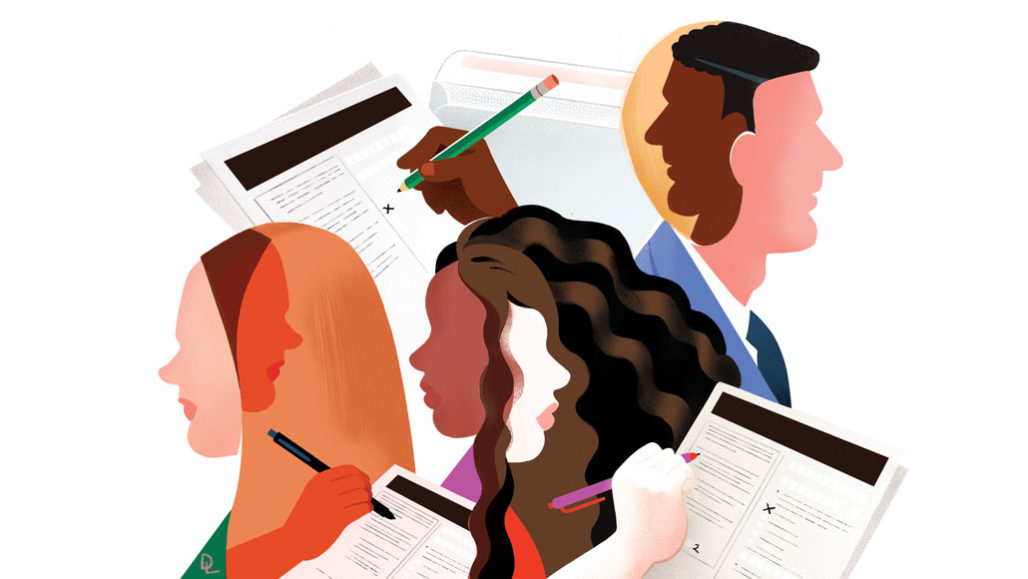 An accurate sense of racial diversity is hard to achieve with current U.S. census questions.
Delphine Lee
The government has asked people their race since 1790
Wendy Roth has been arguing for years that the U.S. Census Bureau should ask about race in a different way. The race box that people check for themselves on the census doesn't always match the box someone else might have checked for them. And that, Roth says, is a problem.
Roth, a sociologist at the University of Pennsylvania, began researching that mismatch in racial identification in the early 2000s. She recruited 60 New Yorkers who had been born in Puerto Rico or the Dominican Republic, showed them the census race question and asked them how they would answer. The responses surprised her.
Consider the case of Salvador, a kitchen worker in the Bronx. "Many Americans observing him would consider him to be black," Roth wrote in December 2010 in Social Science Quarterly. But Salvador told Roth that he checks "white."
While attitudes in the mainland United States have been shaped by the long legacy of the "one-drop rule," in which a single drop of "black blood" conferred "blackness," Puerto Ricans believe the opposite — that even dark-skinned people can't be black if they have "white blood." Puerto Ricans use terms like mulatto or trigueño to describe those falling somewhere between white and black. But when presented with race checkboxes that offer no intermediate options, Salvador simply goes by what he knows…
…A slippery sense of self
As minority groups fight for greater visibility, and the race question gets wound up in ideas about self-affirmation and group empowerment, the census data have been getting more difficult to decipher since the 1960 shift to self-identification.
With the power to check their own race box, many people previously identified as white have embraced a nonwhite or mixed-race identity. That's evident in the American Indian numbers. From 1890 to 1960, the American Indian population grew from 248,000 to 524,000, with an average annual growth rate of just 1.1 percent. But over the next several decades, and coinciding with the shift to self-identification, that population grew to almost 2 million by 1990 — with an average annual growth rate of 4.3 percent. That meteoric growth extends well beyond what is possible through births alone, [Carolyn] Liebler says…
Read the entire article here.
Tags:
Carolyn Liebler
,
Katherine Wallman
,
Khaled Beydoun
,
Nancy López
,
Science News
,
Science News: Independent Journalism Since 1921
,
Sujata Gupta
,
U.S. Census Bureau
,
United States Census Bureau
,
Wendy D. Roth
,
Wendy Roth