Shocking Role in History After 'Boy Evangelist'
Lost Buxton: Information about Buxton, Iowa by Rachelle Chase
2019-01-09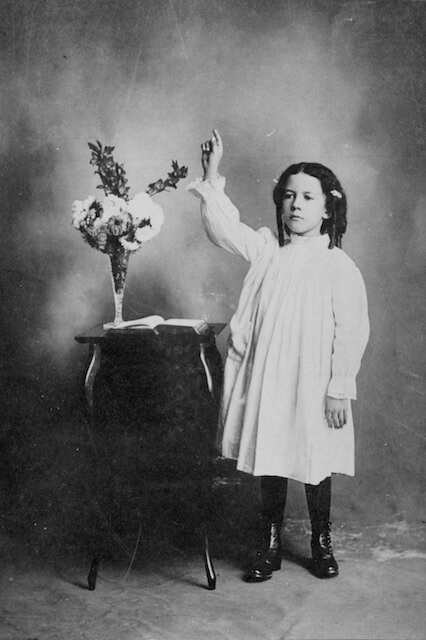 Lonnie Lawrence Dennis as a child
"At a revival we used to have, I remember this little boy was preaching," said Gertrude Stokes, an African American resident of Buxton, Iowa. "He used to wear a little white robe. He ran our revival and that's when I joined the church."
The little boy was eight-year-old Lonnie Lawrence Dennis. On November 16, 1902, Lonnie appeared at St. John's A.M.E. Church in Buxton. To a full house, he preached "The Life of Christ," after which a long line formed at the altar. At least 50 men, women and children had decided to "follow the story of Christ."1 Lonnie remained in Buxton for 10 days, where he continued to convert many, like Stokes.
During this time, locals trudged through mud to hear him. Others traveled from surrounding towns, such as Albia, Lovilia and Oskaloosa. Lonnie had become known nationwide and everyone wanted to hear the renowned child evangelist…
…But not only had he ditched his first name, he had apparently ditched his parents and all public references to being black. In 1913, he entered a prestigious prep school, Phillips Exeter Academy, and in 1915 he entered Harvard. After serving briefly in WWI in France, he resumed his studies at Harvard, graduated in 1920, and landed a job with the State Department.
But it was his activities beginning in the 1930s that shocked (and appalled) me—activities that made him "widely known as the most influential person in American fascism"…
Read the entire article here.
Tags:
Buxton
,
Gerald Horne
,
Iowa
,
Lawrence Dennis
,
Lonnie Lawrence Dennis
,
Lost Buxton
,
Rachelle Chase