UVA and the History of Race: Eugenics, the Racial Integrity Act, Health Disparities
UVA Today
2020-01-09
P. Preston Reynolds, Professor of Medicine and Nursing
University of Virginia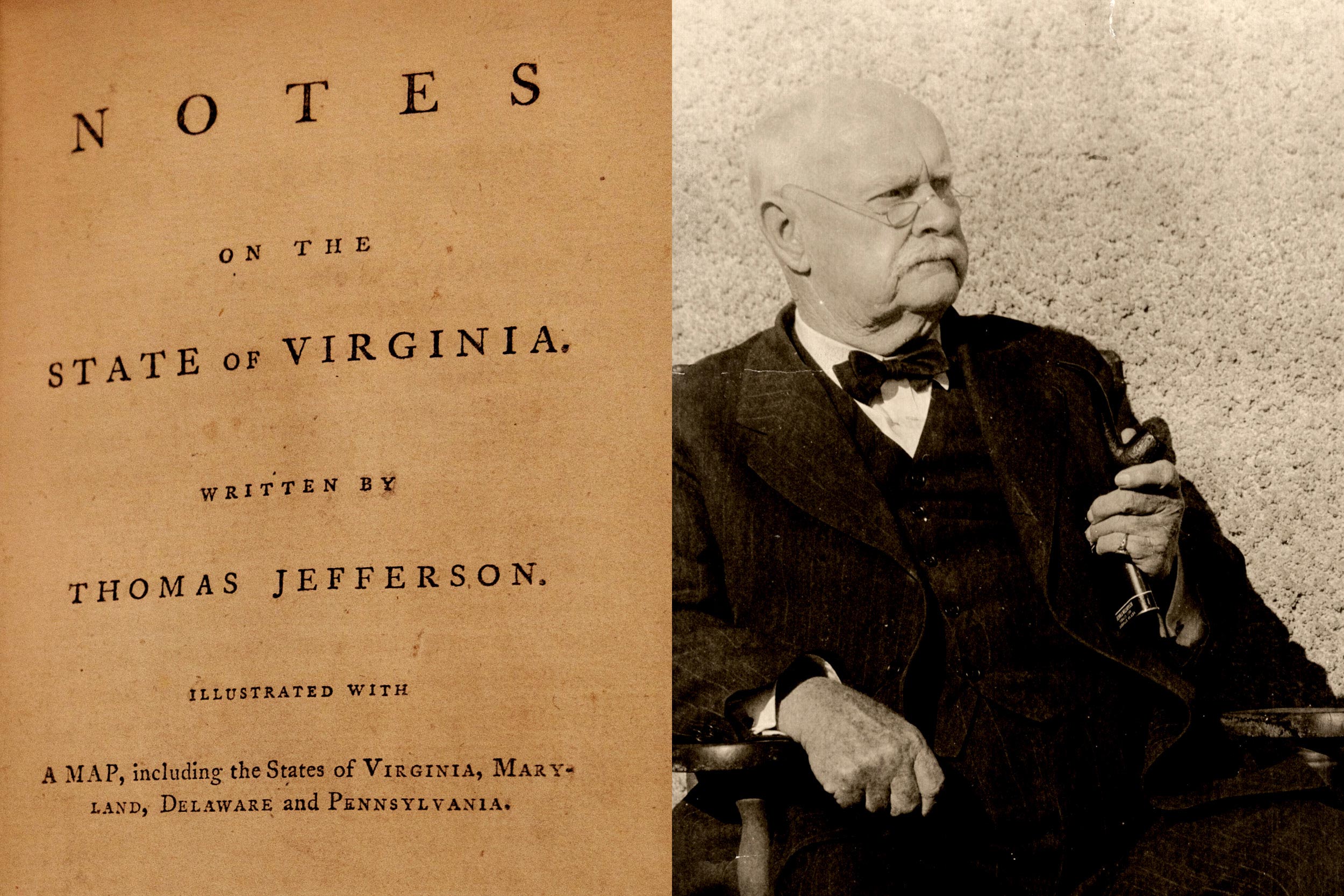 Thomas Jefferson's writings included observations about race that aligned with later eugenicists. Under the medical school deanship of Paul Brandon Barringer, right, UVA built its first hospital in 1901, but also continued to advance eugenic science.
Editor's note: Even an institution as historic as the University of Virginia – now entering its third century – has stories yet to be told. Some are inspiring, while the truths of others are painful, but necessary for a fuller accounting of the past. The President's Commissions on Slavery and on the University in the Age of Segregation were established to find and tell those stories. Here are some of them, written by those who did the research. One in an occasional series:
By the start of the 20th century, the University of Virginia had become a center of an emerging new strain of racism – eugenics – that would create and perpetuate myths created under the guise of scientific research, but ultimately was intended to demonstrate white racial superiority.
The goal of eugenic science was knowledge of how various traits – emotional, physical, intellectual – were inherited, so that such information could be applied in order to advance the human race and preserve imagined racial superiority. Eugenic scientists used the census, genealogy, measurement of physiological functions and human anatomy, as well as intelligence testing, as methods of investigation.
They believed application of eugenic knowledge, through legislation and community practices, would eliminate mental illness, physical disabilities, moral delinquency, crime and even physical illnesses. They assumed the benefit to society would be a dramatic reduction in the cost of caring for the sick, poor, mentally ill and incarcerated…
Read the entire article here.
Tags:
Charlottesville
,
Earnest Sevier Cox
,
Edwin Alderman
,
eugenics
,
George Oscar Ferguson
,
Hugh Smith Cummings
,
James Barksdale
,
James Lawrence Cabell
,
John Powell
,
Pamela P. Reynolds
,
Paul Brandon Barringer
,
Racial Integrity Act
,
Raymond Vanderlehr
,
Robert Bean
,
Taliaferro Clark
,
Thomas Jefferson
,
University of Virginia
,
UVA
,
UVA Today
,
Walter A. Plecker