University of Virginia Press
January 2016 (Originally published in 1999 as L'Enfant Léopard)
304 pages
Paper ISBN: 9780813937908
Cloth ISBN: 9780813937892
Ebook ISBN: 9780813937915
Translated and Afterword by:
Jeanne M. Garane, Professor of French and Comparative Literature
University of South Carolina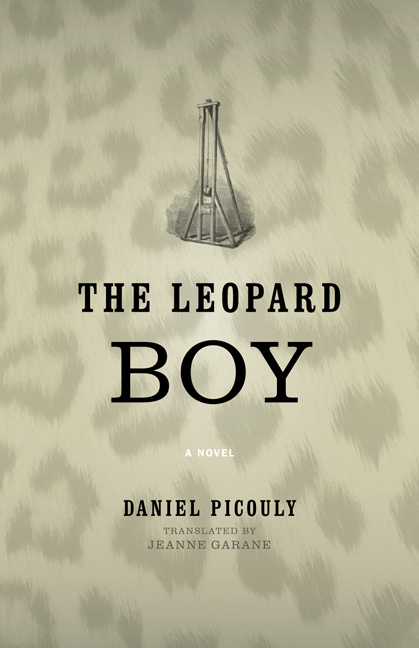 October 15, 1793: the eve of Marie-Antoinette's execution. The Reign of Terror has descended upon revolutionary France, and thousands are beheaded daily under the guillotine. Edmond Coffin and Jonathan Gravedigger, two former soldiers now employed in disposing of the dead, are hired to search the Parisian neighborhood of Haarlem for a mysterious mixed-race "leopard boy," whose nickname derives from his mottled black-and-white skin. Some would like to see the elusive leopard boy dead, while others wish to save him. Why so much interest in this child? He is rumored to be the son of Marie-Antoinette and a man of color–the Chevalier de Saint-George, perhaps, or possibly Zamor, the slave of Madame du Barry, mistress of Louis XV.
This wildly imaginative and culturally resonant tale by Daniel Picouly audaciously places black and mixed-race characters–including King Mac, creator of the first hamburger, who hands out figures of Voltaire and Rousseau with his happy meals, and the megalomaniac Black Delorme, creator of a slavery theme park–at the forefront of its Revolution-era story. Winner of the Prix Renaudot, one of France's most prestigious literary awards, this book envisions a "Black France" two hundred years before the term came to describe a nation transformed through its postcolonial immigrant population.
Tags:
Daniel Picouly
,
France
,
Jeanne Garane
,
Jeanne M. Garane
,
University of Virginia Press
,
UVA Press