"Black is Polish": young black Poles create platform to discuss race in Poland
Notes From Poland
2021-06-23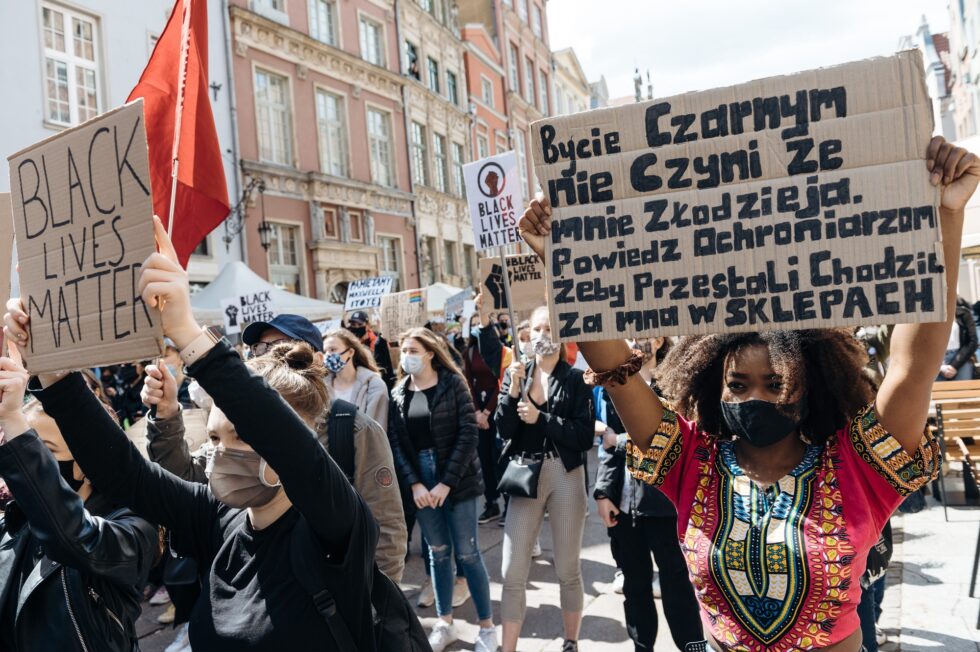 A year ago, an image of a black Polish girl protesting at a Black Lives Matter demonstration in Warsaw helped to rekindle a long-running debate about language, racial identity and stereotypes in Poland. "Stop calling me Murzyn", read her placard, referring to a Polish term for a black person that many say has come to hold pejorative meaning.
The Council for the Polish Language agreed with them in a recent declaration, saying that the word "Murzyn" "should be avoided in the media, official administration and at schools," as it is no longer neutral, but "burdened with negative connotations".
The #dontcallmemurzyn campaign, set up to fight against racial discrimination in the aftermath of the controversy, received domestic and international attention. To continue and broaden the movement's work, its creators have now set up an educational platform called "Black is Polish".
They say they hope to make racism a topic people understand and care about, to fight against what they see as deeply entrenched racism and inequality, and to bring about a long-needed transformation of Polish society…
Read the entire article here.
Tags:
#dontcallmemurzyn
,
Black is Polish
,
Mamadou Diouf
,
Margaret Amaka Ohia Nowak
,
Marta Udoh
,
Maxwell Itoya
,
Noemi Ndoloka Mbezi
,
Notes From Poland
,
Ogi Ugonoh
,
Poland
,
Sara Alexandre
,
Zula Rabikowska