Op-Ed: Why did so few Latinos identify themselves as white in the 2020 census?
The Los Angeles Times
2021-09-09
Manuel Pastor, Distinguished Professor of Sociology
University of Southern California
Pierrette Hondagneu-Sotelo, Florence Everline Professor of Sociology
University of Southern California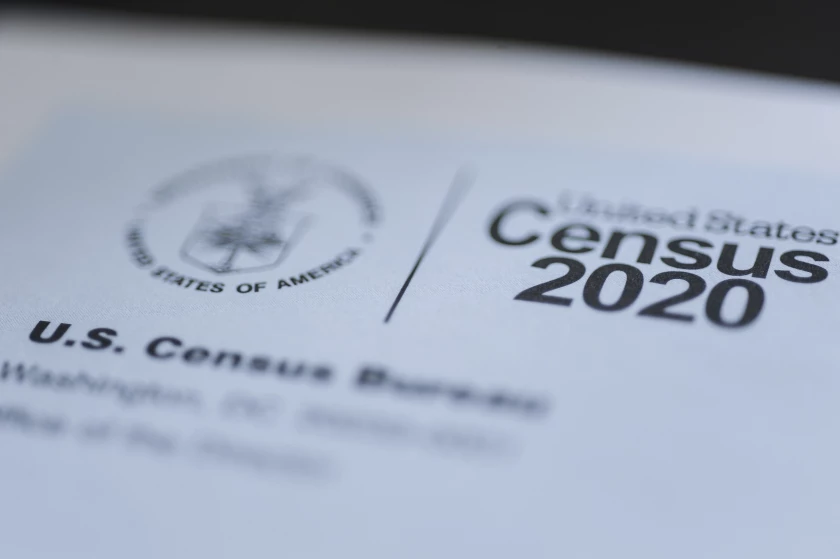 Under the category "white" on the 2020 census form, there were names of countries not usually associated with Latinos in Los Angeles. (John Roark / Idaho Post-Register)
The 2020 census results made a splash in mid-August with this clear message: A declining number of people in the United States identify themselves as white, and the shift is happening faster than many had predicted. But all the justified focus on the "browning" of America obscured a second storyline: the browning of Brown America.
Strikingly, the share of Latinos who identified their race as white in the 2020 census fell from about 53% in 2010 to about 20% in 2020; the share who identified as "other" rose from 37% to 42%, and the share identifying as two or more races jumped from 6% to 33%. These are big changes — ones that cannot be explained just by intermarriage and ones that challenge a narrative that Latinos will eventually assimilate into whiteness.
So what's going on? Partly, the census shifts reflect a change in the way the government collects data. When it asked for race, the census in 2020 added prompts under the "white" category that included countries not associated with America's Latino population. Still, the move away from "white" is so dramatic that it could be other factors as well — such as a xenophobic political climate that has made many Latinos aware that whiteness may not be easily within their reach…
Read the entire article here.
Tags:
Los Angeles Times
,
Manuel Pastor
,
Pierrette Hondagneu-Sotelo
,
The Los Angeles Times