Identity Wars: Mixed Separatists v. Black Gatekeepers
Mixed Auntie Confidential
2023-03-16
TaRessa Stovall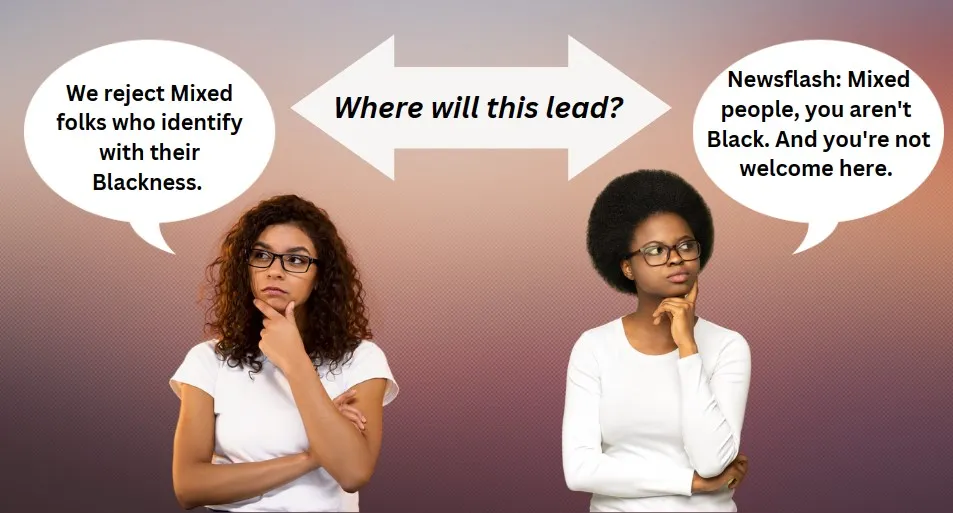 Does this fight or fuel racism?
A growing trend has Mixed-race Separatists on one side, insisting that we have to identify ONLY as Mixed or we're criticized as "One-Droppers" for refusing to separate our Mixedness from our Blackness, and rejected as problematic, inauthentic enemies of "true" Mixed identity.
On the other side, there's a growing number of young Black folks—seemingly mostly women—who proudly self-identify as Gatekeepers. They're adamant that Mixed-Black people aren't Black, can't call themselves Black, and aren't welcome in Black spaces. This gatekeeping includes Mixed-Black people who very much identify with Black culture and community…
Read the entire article here.
Tags:
Mixed Auntie Confidential
,
TaRessa Stovall