My Wife Is Black. My Son Is Biracial. But White Supremacy Lives Inside Me
Cognoscenti
WBUR
Boston, Massachusetts
2020-06-22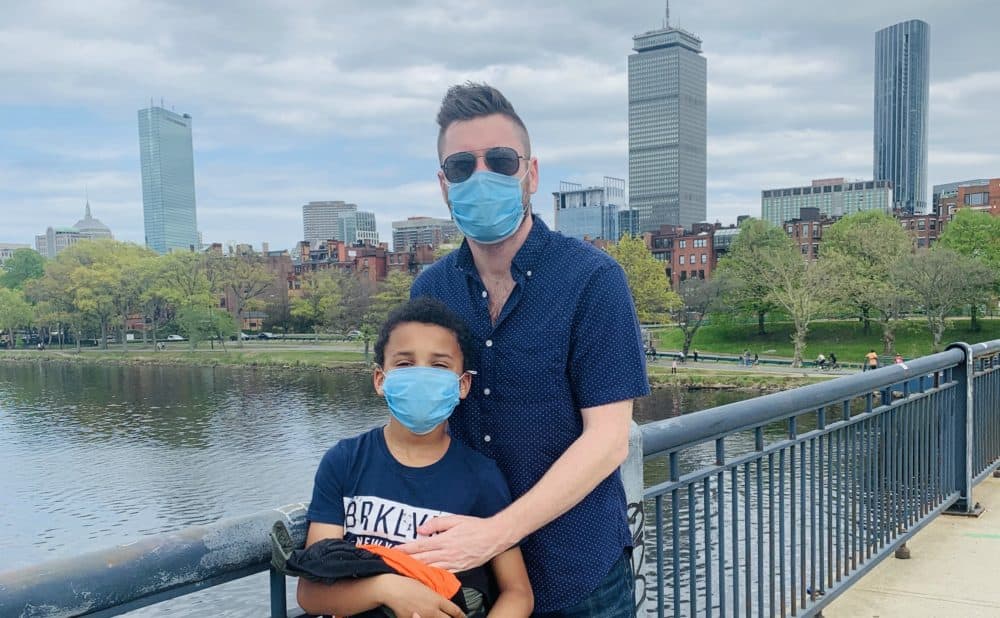 The author and his son (Courtesy)
My son is 9 years old. He's big and beautiful and biracial, and although my wife and I have always known we would need to prepare him to face racism, we've never talked to him or his little sister about police violence against Black people. Not until now.
He wept when we told him about George Floyd. His voice shaking, he asked whether the same thing would one day happen to him.
My wife and I told him to draw about his feelings, and what he brought back to us broke both our hearts. In pen, he'd drawn a white police officer standing in front of a cruiser, holding up a smoking gun and looking down at an unseen corpse. My son had written the words "Killed Me," with an arrow pointing down at his own body, lying lifeless just outside the frame of the page.
There's nothing my son can do to prevent this nightmare from becoming a reality. There's nothing he can do to change the way the world will see him when he grows into a tall, broad-shouldered Black man.
To protect my son, and every other Black boy and girl in America, white people must change the way our own eyes see the world. We must do the work of stamping out white supremacy where it lives: in our systems, and in ourselves…
Read the entire article here.
Tags:
Calvin Hennick
,
Cognoscenti
,
WBUR