Whoopi Goldberg's American Idea of Race
The Atlantic
2022-02-03
Adam Serwer, Staff Writer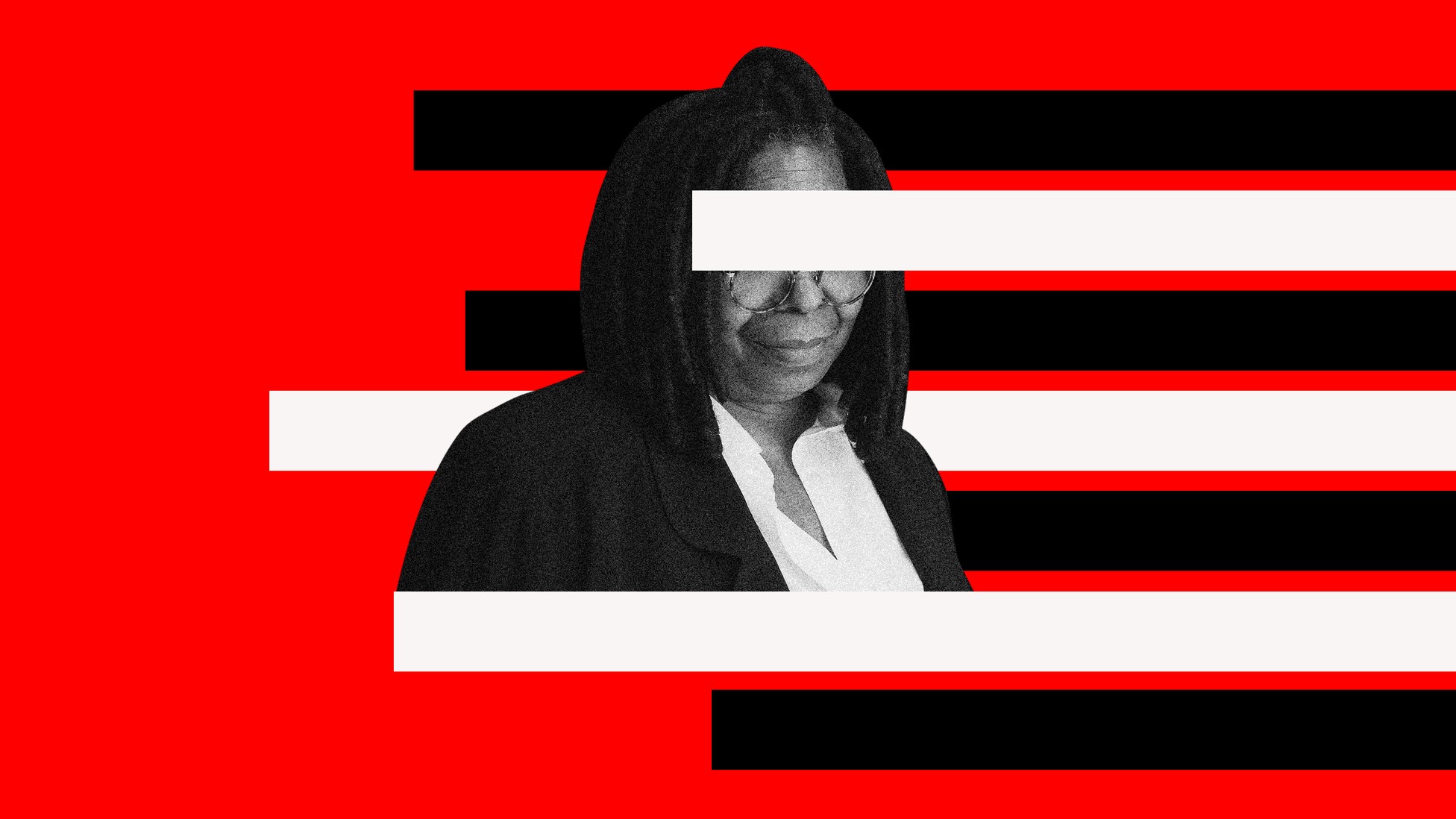 The "racial" distinctions between master and slave may be more familiar to Americans, but they were and are no more real than those between Gentile and Jew.
It made sense, to the New York Daily News sports editor, that these guys dominated basketball. After all, "the game places a premium on an alert, scheming mind and flashy trickiness, artful dodging and general smartalecness," not to mention their "God-given better balance and speed."
He was referring, of course, to the Jews.
In the 1930s, Paul Gallico was trying to explain away Jewish dominance of basketball. He came up with the idea that the game's structure simply appealed to the immutable traits of wily Hebrews and their scheming minds. It sounds strange to the ear now, but only because our stereotypes about who is inherently good at particular sports have shifted. His theory is not any more or less insightful now than it was then; his confidence should remind us to be skeptical of similar, supposedly explanatory arguments that abound today.
Looking back at old stereotypes is a useful exercise; it can help illustrate the arbitrary nature of the concept of "race," and how such identities shift even as people insist on their permanence and infallibility. Because race is not real, it is malleable enough to be made to serve the needs of those with the power to define it, the certainties of one generation giving way to the contradictory dogmas of another.
Whoopi Goldberg, the actor and a co-host of The View, stumbled into a public-relations nightmare for ABC on Monday when she insisted that "the Holocaust wasn't about race." After an episode of The Late Show With Stephen Colbert aired in which she opined that "the Nazis were white people, and most of the people they were attacking were white people," she was temporarily suspended from The View. She has apologized for her remarks…
Read the entire article here.
Tags:
Adam Serwer
,
Germany
,
The Atlantic
,
The View
,
Whoopi Goldberg