| | |
| --- | --- |
| | |
Liminality as Inheritance: On Being Mixed and Third Culture
Mixed Roots Stories
2015-10-07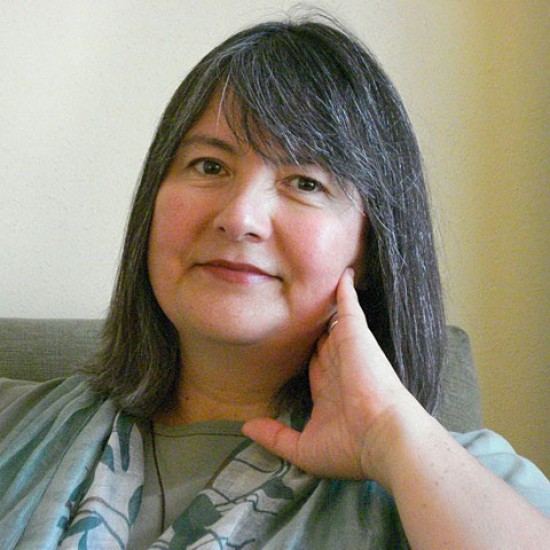 The following is adapted from previous posts published at Discover Nikkei and Best American Poetry.
"To be hybrid anticipates the future." —Isamu Noguchi, 1942
Noguchi's prescient words are manifesting on every level in our time. Just look around you: rigid binaries and categories continue to shift, dissolve, and flow into one another, creating a new "third". As a woman of mixed heritage I'm compelled by the process that unfolds in this liminal space—a space that isn't this or that, but is its own realm—a borderland of both/and. It is a space of fluidity and potentiality where all my "selves" are free to be, where I'm beholden to no one culture, camp, or tribe, but can instead move between and among them. It's an exciting, and destabilizing, time in which to be alive.
The symbolic and psychological meanings of "borderlands"—both internal and external—have been my preoccupation for years. It's a preoccupation that comes with the territory. I am the daughter of a Japanese mother born before World War II in Tokyo to an upper middle-class family and a French Canadian–New Englander father who grew up during the Great Depression in a working class, bilingual family. My parents raised my brother and me with both cultures in various locations in California, Micronesia, and Japan. This last is why I also consider myself an adult Third Culture Kid—a person who's been raised in places and cultures other than her parents' passport country/countries. TCKs internalize aspects of all the cultures in which they've been immersed while not having full ownership in any. Consequently, I'm adaptable, curious, restless, and can live pretty much anywhere. My least favorite question is "Where are you from?" because it is impossible to answer. If I were to use a food metaphor to describe my internal experience, Asian hot pot (or nabemono in Japanese) probably comes closest. Although I often felt "other" as a younger person, in midlife I'm finally learning to settle into and appreciate my unique background and have mostly let go of struggling to fit in. I've come to learn that I prefer the in-between…
Read the entire article here.
Tags:
Mari L'Esperance