Brittany Howard finds freedom after Alabama Shakes
BBC News
2019-09-25
Mark Savage, BBC music reporter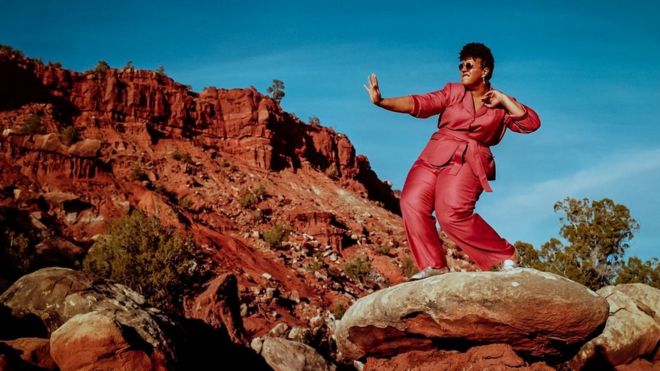 Brittany Howard: "If I was going to make a solo record, I knew it had to be something true." Brantley Gutierrez
In the middle of making her new album, Brittany Howard decided to record the air conditioner.
Holding a microphone to ceiling, she captured the unit's electromagnetic pulse, turned it into a tape loop, then transposed it onto a keyboard.
"In the end, I think we were overly ambitious," she reflects. "Because it turned out to be terrible."
The experiment may have been scrapped, but it illustrates the sense of freedom Howard felt as she made her first solo album…
Read the entire article here.
Tags:
Alabama
,
Alabama Shakes
,
Athens
,
BBC News
,
Brittany Howard
,
Mark Savage
,
music