| | |
| --- | --- |
| | |
Tiger Woods at 40: The 14-time major champion's legacy
BBC Sport
2015-12-30
Iain Carter, Golf Correspondent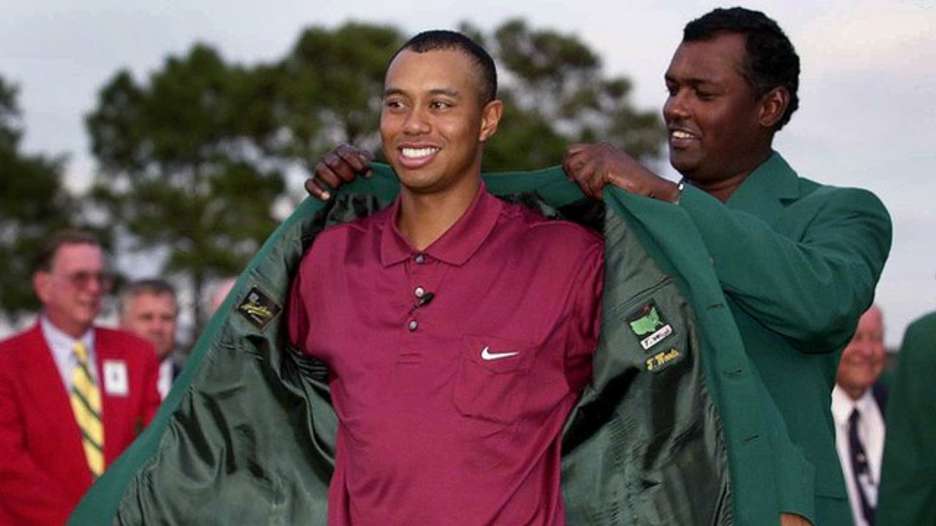 Masters 2001: Woods seals 'Tiger' slam
Imagine Earl Woods choosing to put a baseball bat rather than a golf club into the hands of young Eldrick, his toddler son.
How different would golf be if Tiger Woods, who turns 40 on 30 December, had chosen to play something else?
As the ailing 14-time major champion struggles to swing a club again, he can celebrate this landmark birthday by reflecting that no-one has had a bigger impact on the game…
…Woods was golf's poster boy. He was different – a black man in an overwhelmingly white sport – and he became the inspiration for the players who populate the top of the current world rankings.
"What Tiger Woods has done for golf, I'm not sure anyone would do again," four-time major champion Rory McIlroy told the BBC.
"Not just how unbelievably talented he was, but what he stood for, where he came from. He brought a whole new demographic into golf and sort of made golf cool again for kids."…
Read the entire article here.
Tags:
BBC
,
BBC Sport
,
golf
,
Iain Carter
,
sports
,
Tiger Woods