| | |
| --- | --- |
| | |
The White Mosque: A Silk Road Memoir
Hurst Publishers
October 2022
304 pages
Hardback ISBN: 9781787388079
Sofia Samatar, Assistant Professor of English
James Madison University, Harrisonburg, Virginia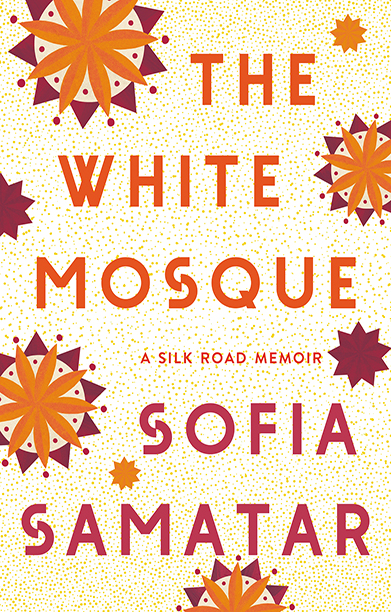 A rich history of wanderers, exiles and intruders. A haunting personal journey through Central Asia. An intimate reflection on mixed identity shaped by cultural crossings.
In the late 1800s, a group of German-speaking Mennonites fled Russia for Muslim Central Asia, to await Christ's return.
Over a century later, Sofia Samatar traces their gruelling journey across desert and mountains, and its improbable fruit: a small Christian settlement inside the Khanate of Khiva. Named 'The White Mosque' after the Mennonites' whitewashed church, the village—a community of peace, prophecy, music and martyrs—lasted fifty years.
Within this curious tale, Sofia discovers a tapestry of characters connected by the ancient Silk Road: a fifteenth-century astronomer-king; an intrepid Swiss woman traveller; the first Uzbek photographer; a free spirit of the Harlem Renaissance. Along the way, in a voice both warm and wise, she explores her own complex upbringing as an American Mennonite of colour, the daughter of a Swiss-American Christian and a Somali Muslim.
On this pilgrimage to a lost village and a near-forgotten history, Samatar traces the porous borders of identity and narrative. When you leave your tribe, what remains? How do we enter the stories of others? And how, out of life's buried archives and startling connections, does a person construct a self?
Tags:
Hurst Publishers
,
Sofia Samatar