| | |
| --- | --- |
| | |
Was Loving v. Virginia Really About Love?
The Atlantic
2017-06-12
Osagie K. Obasogie, Haas Distinguished Chair and Professor of Bioethics
University of California, Berkeley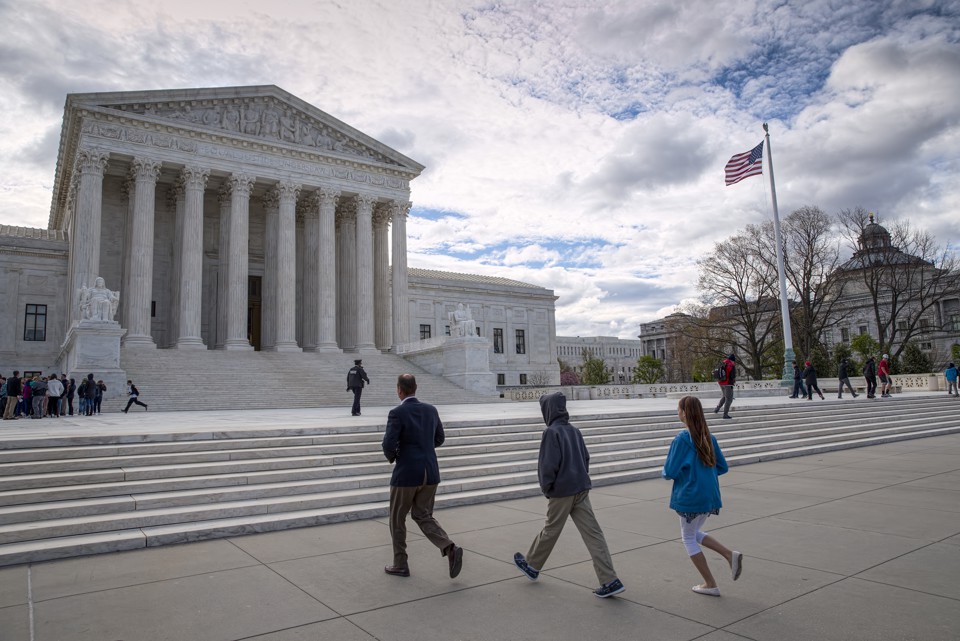 J. Scott Applewhite / AP
Fifty years ago, the U.S. Supreme Court struck down state laws banning interracial marriage, but the issues involved in the case extended beyond its current popular understanding as a tribute to romance.
Interracial marriage is at a historic high. According to a recent Pew Research Center report, couples with different racial backgrounds made up one in six new marriages in 2015—a stark change from previous eras when even looking at someone across the color line with a hint of romance could be a matter of life or death. This radical shift is largely attributed to the Supreme Court's decision in Loving v. Virginia, which marks its 50th anniversary on June 12. In Loving, the Court struck down state laws banning interracial marriage, holding that such restrictions are unconstitutional.
Loving is widely praised as a case about law ceding to the power of love in the face of astonishing harassment and bigotry endured by interracial couples. The redemptive trope coming out of the Loving decision that love conquers all has also influenced other social movements, such as those leading to Obergefell v. Hodges—the 2015 Supreme Court decision recognizing same-sex marriage.
The 1967 Loving decision therefore is often celebrated as an affirmation of love that made America a better and more progressive society. There's just one problem.
Love is not what the case was really about…
Read the entire article here.
Tags:
Loving v. Virginia
,
Osagie K. Obasogie
,
Osagie Obasogie
,
The Atlantic