| | |
| --- | --- |
| | |
The black Americans suing to reclaim their Native American identity
The Guardian
2018-10-02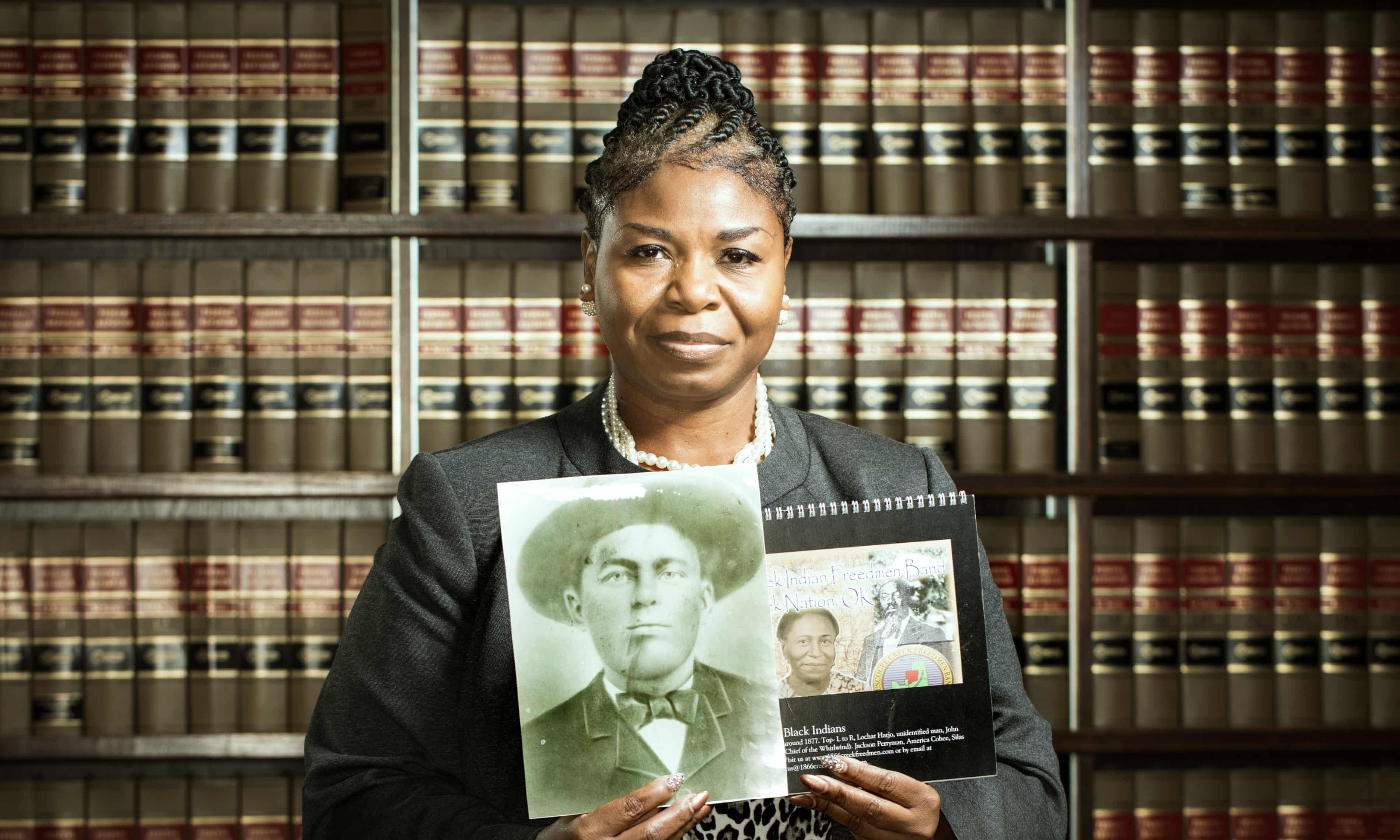 Rhonda Grayson, with an image of her great-great grandfather Willie Cohee. Photograph: Brett Deering for the Guardian
Their ancestors were black slaves owned by Native Americans. Now they're suing the Creek nation to fully restore their citizenship
Johnnie Mae Austin and her grandson, Damario Solomon-Simmons, can tell you everything about their ancestry. They can go back as far as 1810, the year Solomon-Simmons' great-great-great-great-grandfather, Cow Tom, was born. With undeniable pride, they recount the man's feats of bravery during the civil war, and his leadership within Oklahoma's Creek population.
In fact, they are so determined to let the world know exactly who Cow Tom was that they're suing the Creek nation to make sure his descendants aren't forgotten.
Solomon-Simmons and his grandmother are black, but they argue they're also Creek, and they're fighting to reclaim their identity…
Red the entire article here.
Tags:
Alaina Roberts
,
Caleb Gayle
,
Cow Tom
,
Creek Nation
,
Damario Solomon-Simmons
,
Daniel Littlefield
,
Johnnie Mae Austin
,
Oklahoma
,
Rhonda Grayson
,
Sharon Lenzy-Scott
,
The Guardian
,
Willie Cohee