| | |
| --- | --- |
| | |
In Search of Mary Seacole: The Making of a Black Cultural Icon and Humanitarian
Pegasus Books
2022-09-06
416 Pages
6 x 9 in
Hardcover ISBN: 9781639362745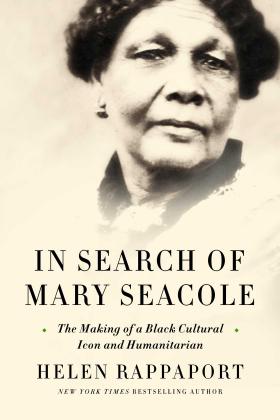 From New York Times bestselling author Helen Rappaport comes a superb and revealing biography of Mary Seacole that is testament to her remarkable achievements and corrective to the myths that have grown around her.
Raised in Jamaica, Mary Seacole first came to England in the 1850s after working in Panama. She wanted to volunteer as a nurse and aide during the Crimean War. When her services were rejected, she financed her own expedition to Balaclava, where her reputation for her nursing—and for her compassion—became almost legendary. Popularly known as 'Mother Seacole', she was the most famous Black celebrity of her generation—an extraordinary achievement in Victorian Britain.
She regularly mixed with illustrious royal and military patrons and they, along with grateful war veterans, helped her recover financially when she faced bankruptcy. However, after her death in 1881, she was largely forgotten.
More recently, her profile has been revived and her reputation lionized, with a statue of her standing outside St Thomas's Hospital in London and her portrait—rediscovered by the author—now on display in the National Portrait Gallery. In Search of Mary Seacole is the fruit of almost twenty years of research and reveals the truth about Seacole's personal life, her "rivalry" with Florence Nightingale, and other misconceptions.
Vivid and moving, In Search of Mary Seacole shows that reality is often more remarkable and more dramatic than the legend.
Tags:
England
,
Helen Rappaport
,
Jamaica
,
Mary Jane Seacole
,
Mary Seacole
,
Pegasus Books