| | |
| --- | --- |
| | |
Redefining Japaneseness: Japanese Americans in the Ancestral Homeland
Rutgers University Press
2017-01-24
224 pages
6 x 9
Cloth ISBN: 978-0-8135-7637-4
Paper ISBN: 978-0-8135-7636-7
Web PDF ISBN: 978-0-8135-7639-8
ePub ISBN: 978-0-8135-7638-1
Jane H. Yamashiro, Visiting Scholar
Asian American Studies Center
University of California, Los Angeles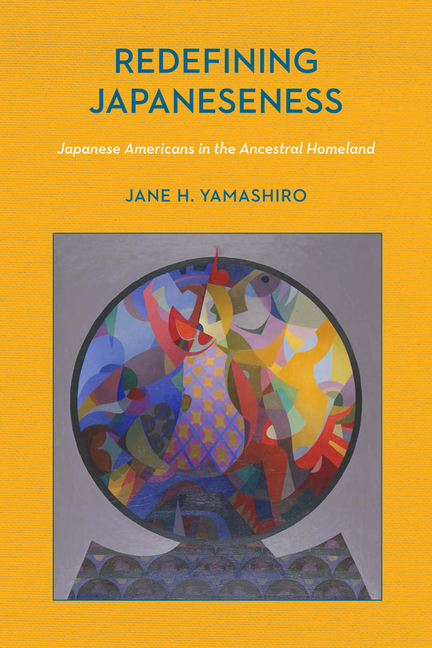 There is a rich body of literature on the experience of Japanese immigrants in the United States, and there are also numerous accounts of the cultural dislocation felt by American expats in Japan. But what happens when Japanese Americans, born and raised in the United States, are the ones living abroad in Japan?
Redefining Japaneseness chronicles how Japanese American migrants to Japan navigate and complicate the categories of Japanese and "foreigner." Drawing from extensive interviews and fieldwork in the Tokyo area, Jane H. Yamashiro tracks the multiple ways these migrants strategically negotiate and interpret their daily interactions. Following a diverse group of subjects—some of only Japanese ancestry and others of mixed heritage, some fluent in Japanese and others struggling with the language, some from Hawaii and others from the US continent—her study reveals wide variations in how Japanese Americans perceive both Japaneseness and Americanness.
Making an important contribution to both Asian American studies and scholarship on transnational migration, Redefining Japaneseness critically interrogates the common assumption that people of Japanese ancestry identify as members of a global diaspora. Furthermore, through its close examination of subjects who migrate from one highly-industrialized nation to another, it dramatically expands our picture of the migrant experience.
Table Of Contents
Preface
Acknowledgments
Note on Terminology
1. Introduction
2. Japanese as a Global Ancestral Group: Japaneseness on the US Continent, Hawaii, and Japan
3. Differentiated Japanese American Identities: The Continent Versus Hawaii
4. From Hapa to Hafu: Mixed Japanese American Identities in Japan
5. Language and Names in Shifting Assertions of Japaneseness
6. Back in the United States: Japanese American Interpretations of Their Experiences in Japan
Conclusion
Appendix A: Methodology: Studying Japanese American Experiences in Tokyo
Appendix B: List of Japanese American Interviewees Who Have Lived in Japan
Notes
Glossary
Bibliography
Index
Tags:
Hawaii
,
Hawai'i
,
Jane H. Yamashiro
,
Jane Yamashiro
,
Japan
,
Rutgers University Press
,
Tokyo