| | |
| --- | --- |
| | |
My Mother Is White. I Am Not: On Being Biracial Without Identity Issues
Very Smart Brothas
The Root
2017-12-05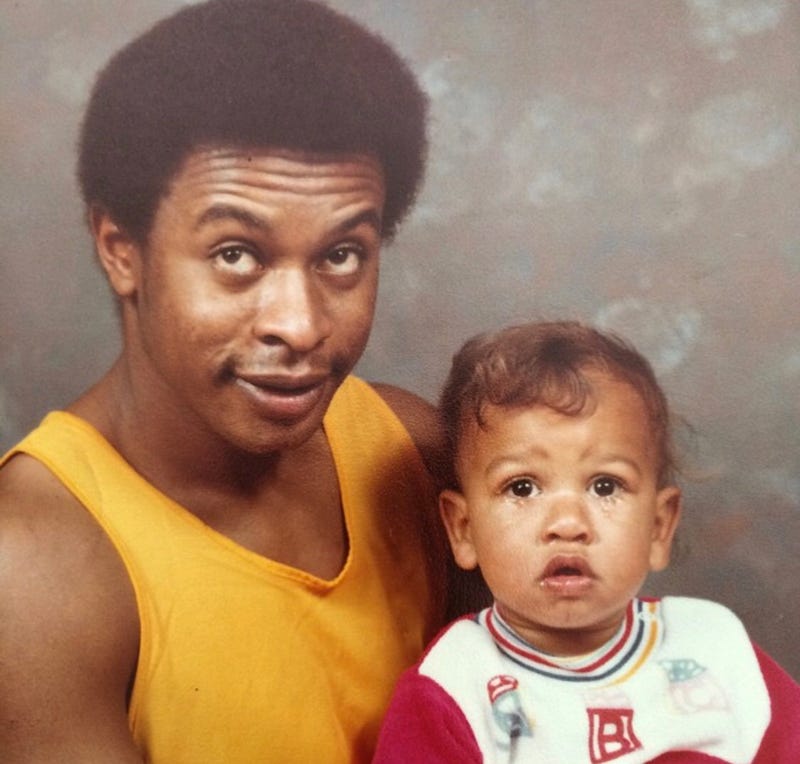 Panama Jackson, 1 year old, with his dad (Panama Jackson)
Editor's note: This piece speaks from the perspective of being biracial with black and white parents. I realize that other biracial ethnic mixes may or may not share any of these experiences.
A few weeks ago, I wrote a piece called "Black Folks Who, Though Invited, Probably Wouldn't Come to the Cookout." On this list I included the following people: Mariah Carey, Meghan Markle, Rashida Jones and Lenny Kravitz. Would they come? We many never know, but sure as shootin' an early comment on Facebook pointed out, solely, that "Mariah Carey is biracial. I believe Megan Merkel [sic] is biracial as well …"
While I can't speak for the commenter, my assumption is that their biracialness excludes them from the list with the lead of "Black Folks," though I'm surprised he didn't realize that Rashida and Lenny are also biracial in the way that Sean Fury can appreciate. Put a pin in this…
…Self-identity is defined as the recognition of one's potential and qualities as an individual, especially in relation to social context.
Self-identity.
Here is where I point out some facts about myself. I am mixed. I'm the product of a Caucasian woman from France and a black man from Alabama. I will tell you, without hesitation, that I am biracial.
What I will also tell you, without hesitation and with pride, is that I'm black. I identify as black. I was raised that way. I was raised in a household by my black father and black stepmother and my black sisters. My upbringing was full of blackness, not even intentionally but by virtue of who my parents are. My white mother obviously had a hand in raising me—we spent summers with her in Michigan—but largely, my foundation, self-esteem, pride and identity were crafted by my black parents….
Read the entire article here.
Tags:
Panama Jackson
,
The Root
,
Very Smart Brothas