| | |
| --- | --- |
| | |
The Atlantic
2017-02-07
David Blight, Class of 1954 Professor of American History; Professor of African-American and American Studies; Director, Gilder Lehrman Center
Yale University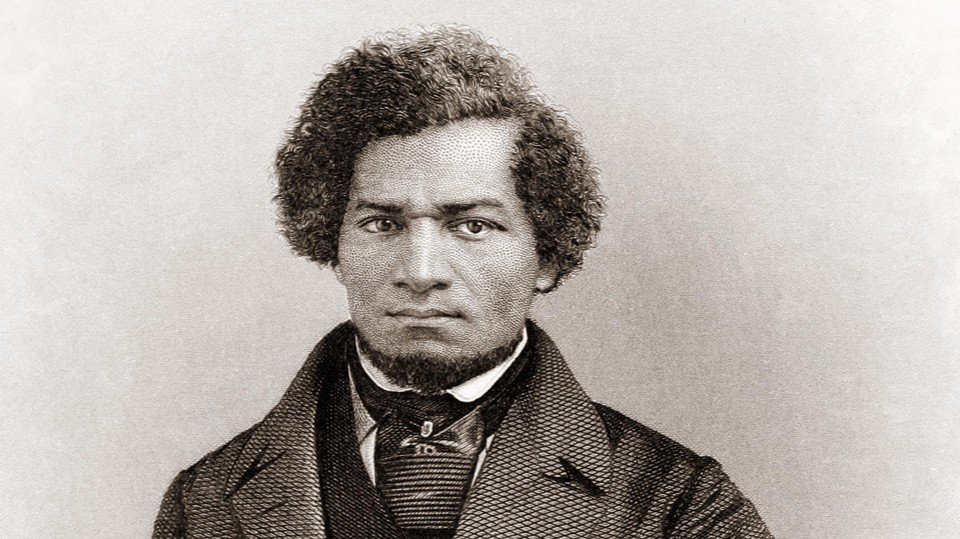 J.C. Buttre / Wikimedia
Throughout modern history, the millions forced to flee as refugees and beg for asylum have felt Douglass's agony, and thought his thoughts.
Frederick Douglass, author, orator, editor, and most important African American leader of the 19th century, was a dangerous illegal immigrant. Well, in 1838 he escaped a thoroughly legal system of enslavement to the tenuous condition of fugitive resident of a northern state that had outlawed slavery, but could only protect his "freedom" outside of the law.
Douglass's life and work serve as a striking symbol of one of the first major refugee crises in our history. From the 1830s through the 1850s, the many thousands of runaway slaves, like Douglass, who escaped into the North, into Canada, or Mexico put enormous pressure on those places' political systems. The presence and contested status of fugitive slaves polarized voters in elections; they were the primary subject of major legislation such as the Fugitive Slave Act of 1850 as well as Supreme Court decisions such as Dred Scott v. Sanford in 1857. They were at the heart of a politics of fear in the 1850s that led to disunion. Among the many legacies of Douglass's life and writings alive today, one of the most potent is his role as an illegal migrant and very public abolitionist orator and journalist posing as a free black citizen in slaveholding America.
On February 1, 2017, President Donald J. Trump made some brief remarks on Black History Month. "Frederick Douglass," he said, "is an example of somebody who's done an amazing job, that is being recognized more and more, I notice." That afternoon in one of the discussion sections of my lecture course at Yale on "The Civil War and Reconstruction Era," my teaching fellow, Michael Hattem, reports that he read that quotation to the class. Students had just been assigned to read Douglass's classic first autobiography, Narrative of the Life of Frederick Douglass. Michael says the class let out an audible collective groan, and one student declared: "My God, he doesn't know who he was!"
…Born Frederick Augustus Washington Bailey, his father likely his owner and his mother, Harriet, likely the owner's slave, Douglass lived twenty years in bondage on Maryland's eastern shore and in Baltimore. At age 18 he organized an escape plot with a small "band of brothers" among the slaves on a farm near St. Michaels, Maryland. Foiled and betrayed, he and his comrades were arrested, put in chains and marched several miles to the jail in Easton, the Talbot County seat. As great luck, Douglass's owner, Thomas Auld, sent his slave back to Baltimore rather than selling him into obscurity in the deep South. Two years later, in a cunning and brave plot hatched with a few friends and with his intrepid fiancée, Anna Murray, Douglass escaped from slavery by train, steamer, and ferryboat to New York City, disguised as a sailor. His story is one of great drama and risk in the face of what he called a sense of "hopelessness" and "loneliness." But in recollecting these events Douglass left the world an illegal refugee-immigrant's language of fear and courage. His greatest power always resided in the written and spoken word…
Read the entire article here.
Tags:
David Blight
,
David W. Blight
,
Frederick Douglass
,
The Atlantic