| | |
| --- | --- |
| | |
white girls reinventing themselves as black women on instagram has to stop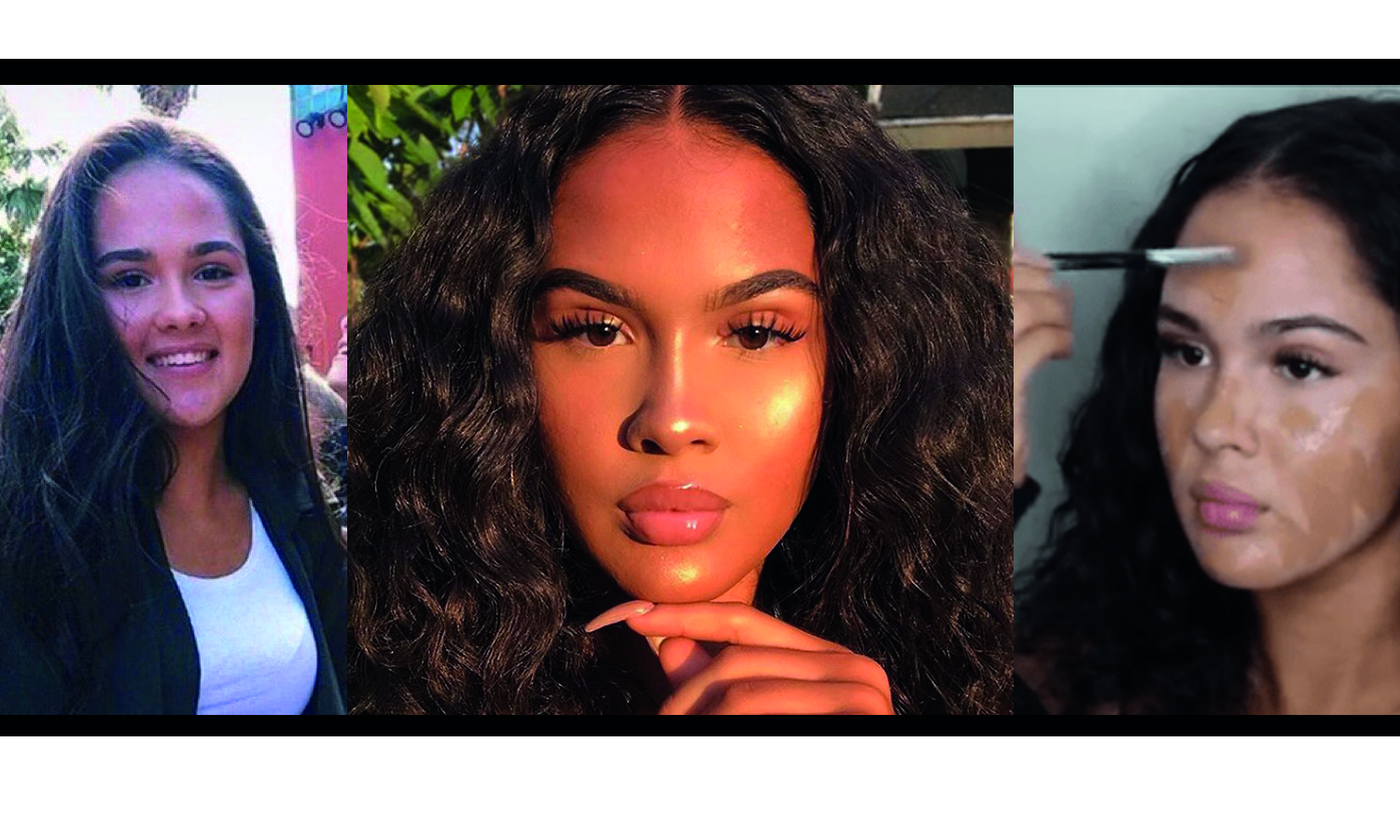 Instagram influencer Emma Halberg has been accused of altering her looks to appear black. She denies the accusations. Images via social media.
As a recent Twitter storm brought attention to social media blackface, Emma Dabiri looks at the cultural history of this racist practice and its links to black women being perceived as sexually available.
Last week a Twitter thread went viral for calling out white girls on Instagram and YouTube, some of them with huge followings, who are seemingly using various methods to transform their faces and bodies so they look "mixed-race" – though some have denied that's what they're doing, blaming their change on a propensity to deeply tan. Various media outlets are referring to this as "blackfishing", but there is another name for it, which more clearly links this practice to its racist past. While "ni**erfishing" sounds like a sport from the good ole days when AMERICA WAS GREAT, when a picnic wasn't a picnic without a black body swinging in the southern breeze, it is in fact a phenomenon all our own, from the year of our good lord 2018. N**erfishing is this cute lil trick whereby white girls literally reinvent themselves online, on Instagram and Youtube, as "mixed-race" or light-skinned black women. From our complexion to our lips and other facial features, to textured hair and the use of protective styles, weaves and braids — there is little to separate these white women visually from black women…
Read the entire article here.
Tags:
Emma Dabiri
,
i-D
,
Instagram
,
Twitter
,
VICE