| | |
| --- | --- |
| | |
'The Chevalier' team is eager to burnish the legacy of Joseph Bologne
Experience CSO
Chicago Symphony Orchestra Association
Chicago, Illinois
2022-02-01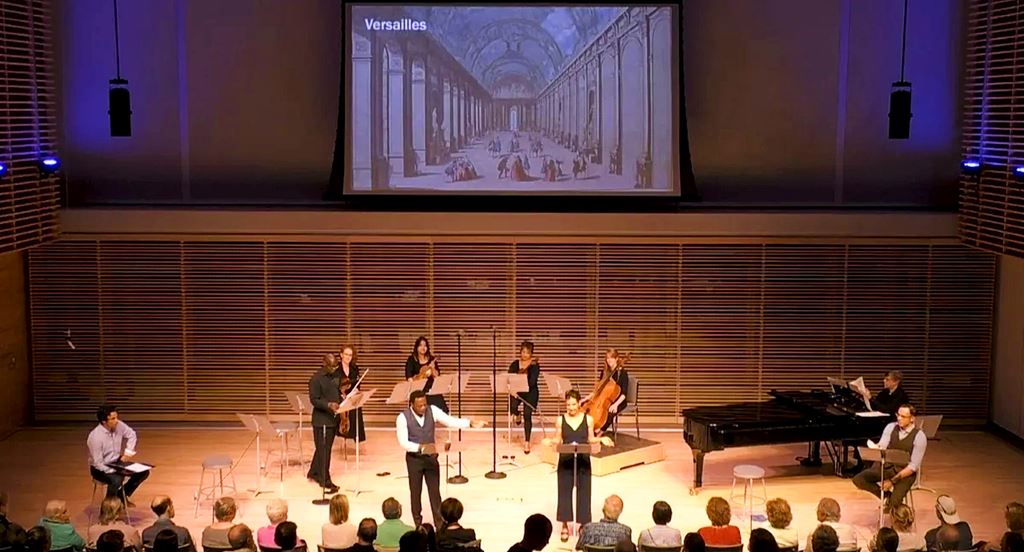 A champion fencer, gifted athlete, high-ranking officer and violin virtuoso, Joseph Bologne was all those things in 18th-century France, but the classical world has only belatedly come to recognize him as well as a prolific and talented composer.
While he achieved considerable musical success during his lifetime, he nonetheless faced discrimination and was ultimately all but forgotten after his death in 1799, in no small part because he was mixed race. Bologne was born in the French Caribbean colony of Guadeloupe, the son of a white plantation owner and his wife's African slave.
Chicago's Music of the Baroque, along with the Chicago Symphony Orchestra Association, will present the Midwest premiere Feb. 18-20 of The Chevalier, a concert theater work about the life and music of this fascinating and unfairly overlooked historical figure. (Bologne took the title of Chevalier de Saint-Georges after graduating from France's Royal Polytechnical Academy of Fencing and Horsemanship in 1766.) One performance will occur at 8 p.m. Feb. 20 at Symphony Center, with additional dates of 7:30 p.m. Feb. 18, Kehrein Center for the Arts, 5628 W. Washington, and 7:30 p.m. Feb. 19, North Shore Center for the Arts in Skokie.
"We're absolutely ecstatic that the launchpad for the tour is in three different neighborhoods in Chicago during Black History Month. It is the perfect way to start us off, and I'm just so grateful for the Chicago Symphony Orchestra organization to be platforming it," said Bill Barclay, writer-director of and an actor in The Chevalier. Now the artistic director of Concert Theatre Works, he was director of music in 2012-19 at Shakespeare's Globe in London.
Read the entire article here.
Tags:
Bill Barclay
,
Boston Symphony Orchestra
,
Chevalier de Saint-Georges
,
Chicago
,
Chicago Symphony Orchestra Association
,
Experience CSO
,
France
,
Joseph Bologne
,
Kyle MacMillan
,
music
,
Music of the Baroque