| | |
| --- | --- |
| | |
Unsung hero: As a pioneering attorney and judge, Elreta Alexander-Ralston left indelible mark on civil rights, criminal justice reform
The News & Record
Greensboro, North Carolina
2021-12-19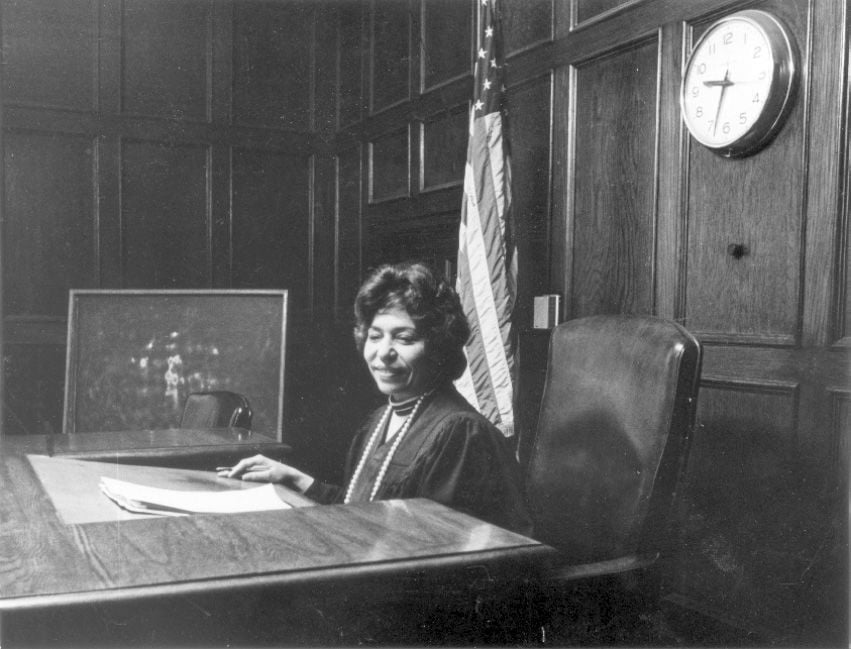 GREENSBORO — Former attorney and District Court Judge Elreta Alexander-Ralston was known for the sheer force of her personality and style.
Outspoken. Flamboyant. Fierce. Unforgettable. Bold. She had an air of authority about her that left no doubt who was in charge.
And oh the stories, said historian and UNCG fellow Virginia Summey, the author of a new biography of the history-making judge.
"I can't imagine I will have as much fun on another book," Summey said.
Summey was watching an oral-history interview with Alexander-Ralston when she heard the judge say she hired legendary attorney F. Lee Bailey to defend her over a judicial complaint.
"She would say something in her oral history and I could say, that could not be true," Summey said. "But it was."
With Bailey, it was the drama of her driving to Massachusetts and showing up at his front door, Summey said.
"I called him right before he died and he was like, 'Oh yeah, Elreta…," Summey said, of the story he would go on to tell about her hiring him.
"The Life of Elreta Melton Alexander: Activism within the Courts" is available through pre-order from the University of Georgia Press and includes her years at Dudley High School and N.C. A&T. Alexander-Ralston built her legal reputation as Elreta Alexander.
Alexander-Ralston died in 1998 and is remembered for an unusual career pioneering legal reform among an impressive list of firsts, including the first Black woman in the nation to sit on the bench who was elected by voters…
Read the entire article here.
Tags:
Elreta Melton Alexander
,
Elreta Melton Alexander Ralston
,
Elreta Melton Alexander-Ralston
,
Ginny Summey
,
Greensboro
,
Nancy McLaughlin
,
North Carolina
,
The News & Record
,
University Of Georgia Press
,
Virginia L. Summey
,
Virginia Summey