Leona Amosah, the Founder of SWIRL, Talks Diversity and Identity
Study Breaks
2016-12-28
Molly Flynn
University of North Carolina, Charlotte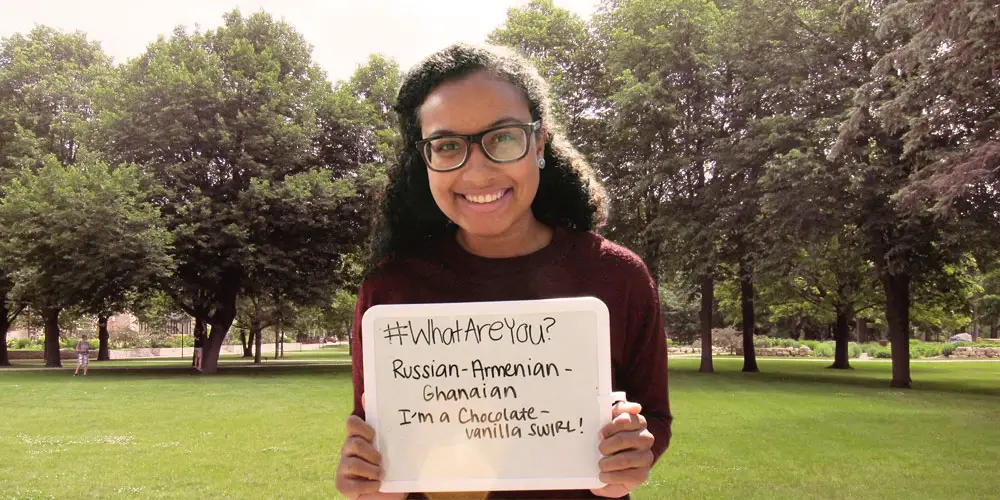 Celebrating Students with Interracial Legacies (SWIRL)
Amosah, a high-achieving senior at UNC Chapel Hill, created the organization to provide a community for students with multiracial and mixed-race identities.
While many college students occupy their time with binge-watching Netflix, binge-drinking at parties and binge-eating at their campus diners, Leona Amosah has chosen to indulge in things much more productive.
Amosah, a senior at the University of North Carolina in Chapel Hill, seems to be involved in a little bit of everything. As a double major in Russian and Global Studies, Amosah spends her time not only in the books, but also involved in a wide range of campus groups. She actively participates in organizations such as Tarheel Outreach Program, Harmonyx A Capella group, Easing Students Abroad Entry (EASE), APPLES Service-Learning Program and Buckley Public Service Scholars, just to name a few.
But, her brainchild, as she calls it, is an organization that she started in August 2015. This past week, I had the opportunity to speak directly with Amosah and learn a little but more about SWIRL, which stands for Students with Inter-Racial Legacies.
Molly Flynn: What inspired you to start SWIRL?
Leona Amosah: I came up with the idea for starting SWIRL after watching a documentary called "Little White Lie." It told the story of a Jewish woman [Lacey Schwartz] who grew up with a white identity, until she discovered that her biological father was black.
Throughout the film, she grapples with her mixed-race identity, discussing how she felt when she identified as white versus how she felt when she identified as black. I very much connected with the film as a person of mixed-race, and was sobbing by the end of it…
Read the entire interview here.
Tags:
Lacey Schwartz
,
Leona Amosah
,
Molly Flynn
,
Students with Inter-Racial Legacies
,
Study Breaks
,
SWIRL
,
University of North Carolina