| | |
| --- | --- |
| | |
The Passing Trailer Highlights That Race Is A Delusion
Refinery29
2021-09-24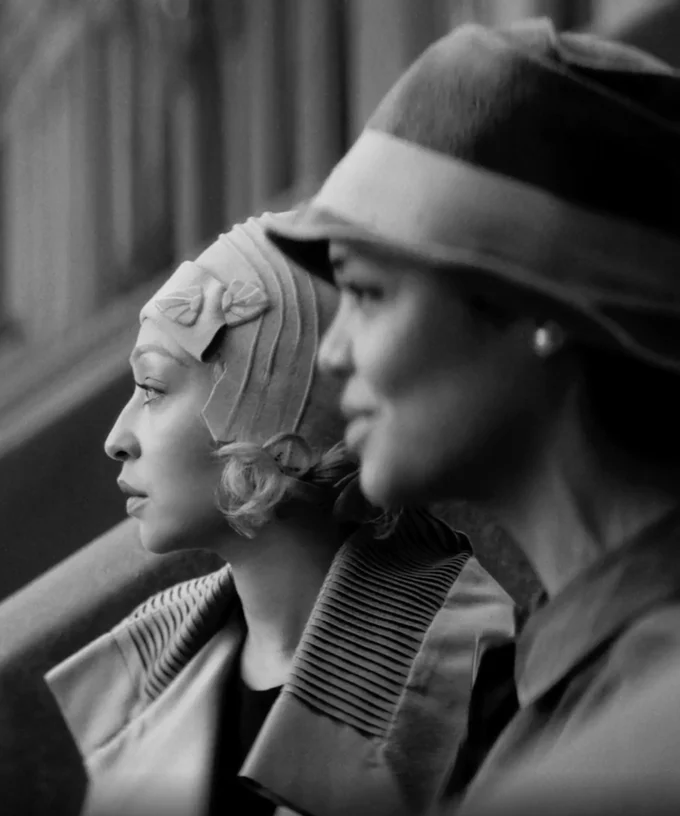 "Race is a delusion," my friend sighed. We had been discussing passing, the act of someone from one race being accepted or perceived as a member of another, usually a marginalized race to white. After numerous anecdotes about the ridiculous race science-y tactics — gauging the slope of a nose is a popular one — that people employed to categorize others, this was our conclusion.
A week later, our Twitter timelines were scattered with comments on a tantalizing trailer for Passing, a forthcoming Netflix movie based on Nella Larsen's 1929 novella of the same name. The film, which will be released on November 10, stars Ruth Negga as Clare and Tessa Thompson as Irene. According to Larson's original story, both Clare and Irene are supposed to be white-passing.
Still, no matter how good their acting is, Negga and Thompson are not Clare and Irene. They're not "dark-white" or "olive-skinned" characters on a page onto which we can project our own individual images. They're flesh and bone people that the public solidly recognizes as Black women. There's no real chance of delusion because we already feel in the know. Because of that, Twitter debated whether these two women could actually be white-passing. For many, the idea was ridiculous. They pointed out the features of Negga and Thompson's flesh and bone — their skin, the shape of their noses, the curl of their baby hairs — to say it was impossible that these two women could have passed for white in the 1920s…
Read the entire article here.
Tags:
Nella Larsen
,
Nylah Burton
,
Rebecca Hall
,
Refinery29
,
Ruth Negga
,
Tessa Thompson