Acculturation of mixed-race people and/or adoptees
MAIF Social Club
37 Rue de Turenne
75003 Paris, France
2021-11-09, 18:30 CET (Local Time)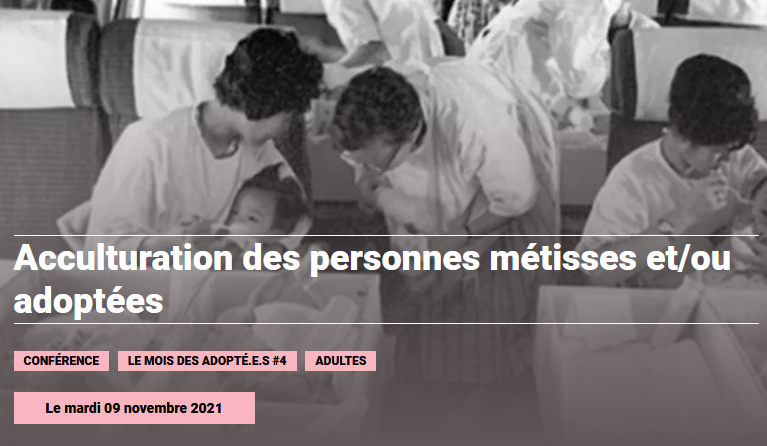 For its 4th edition in France, the National Adoption Awareness Month, organized by the director Amandine Gay, offers a comparative view between the experience of transracial adoptees and mixed-race people.
"Acculturation of mixed-race people and/or adoptees" conference will welcome:
The event is free, with subscription and in French.
The conference will be recorded and available later on, at the MAIF online channel.
For more information, click here.
Tags:
adoption
,
Amandine Gay
,
France
,
Jacqueline Ogier
,
MAIF Social Club
,
Nina Daboussi
,
Nora el Massioui
,
Paris
,
Solène Brun
,
Sophie Rakotondrasoa