All mixed up: Multiracial students at CVHS say they don't fit in one box
The Upstream: The Student-Run News Site of Carnegie Vanguard High School
Houston, Texas
2022-02-02
Sofia Hegstrom, Contributing Writer
Noah Mohamed, Staff Writer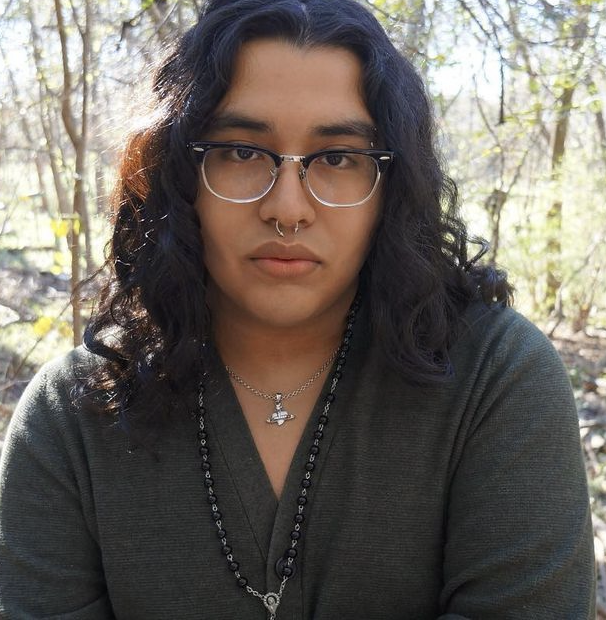 My eyebrows furrowed as I stared blankly at the question in front of me. My pencil hovered hesitantly over the scholarship form, which posed the question- What is your race?, followed by a bolded phrase: Please select one answer.
This is perhaps one of the most universal experiences for Multiracial Americans. After all, the official census only allowed checking more than one box in the year 2000. However, only recently has this become the norm. And while something like being forced to check the 'other' box on an occasional survey may seem trivial, it is indicative of the larger erasure and invalidation of Multiracial identity.
Junior Muna Jallad understood she was bi-racial when she was first asked to fill out school enrollment forms.
"In middle school when I was filling out forms and when they would say check only one race I'd be like, 'What do I do here? Other? do I put White, do I put Asian?' so I feel it kind of clicked then," said Jallad.
Xen Villareal, who identifies as mixed-race indigenous and is one-quarter Black, also grew up confused about his race…
Read the entire article here.
Tags:
Carnegie Vanguard High School
,
Houston
,
Muna Jallad
,
Noah Mohamed
,
Sofia Hegstrom
,
The Upstream
,
The Upstream: The Student-Run News Site of Carnegie Vanguard High School
,
Xen Villareal