The Life and Death of an Amazon Warehouse Temp
The Huffington Post
2015-10-21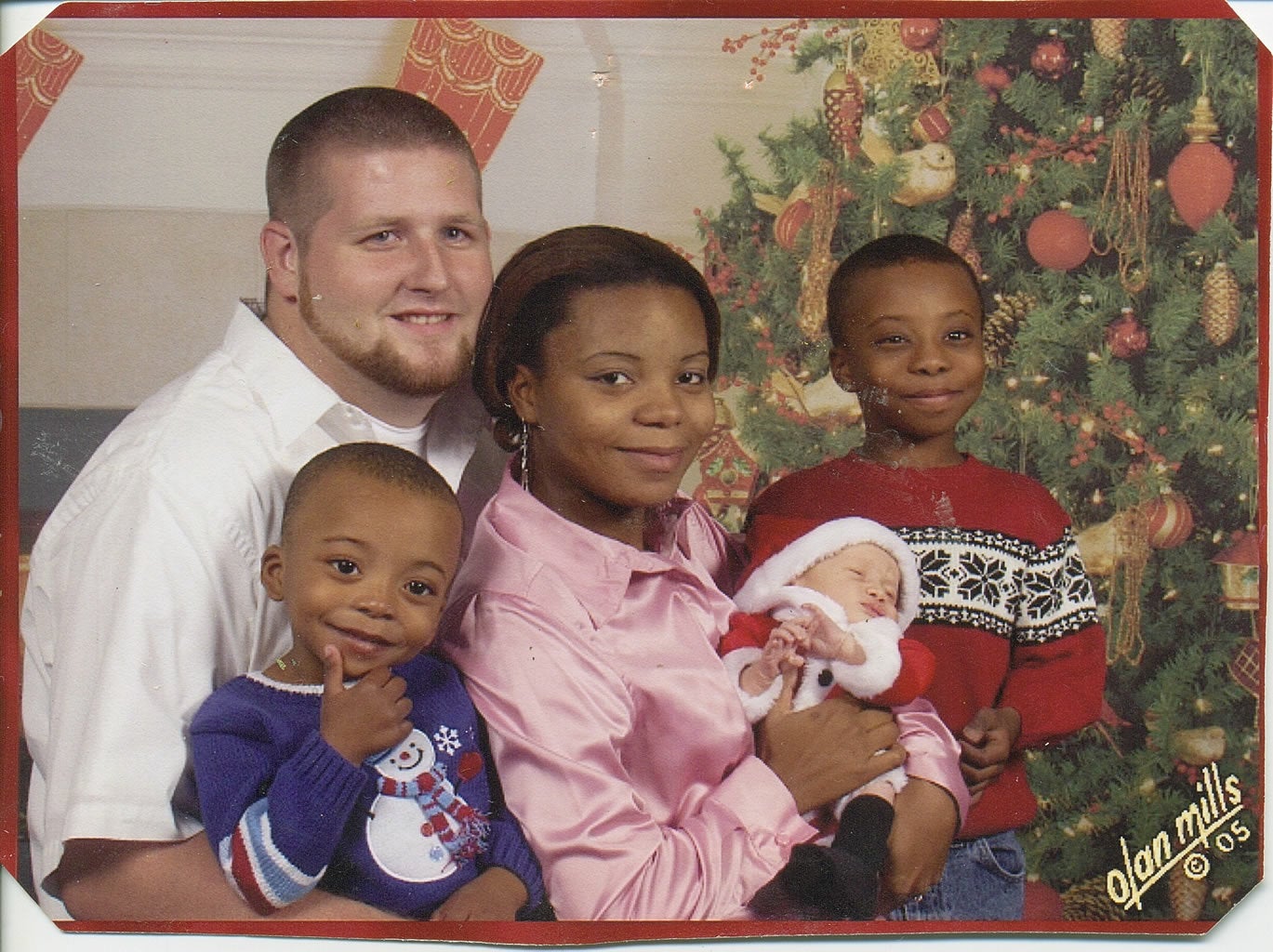 Jeff and Di-Key with their children, Jervontay, Jeffrey and Kelton (left to right). Family photos courtesy of Di-Key Lockhart.
What the future of low-wage work really looks like.
On Jan. 18, 2013, as the sun went down, Jeff Lockhart Jr. got ready for work. He slipped a T-shirt over his burly frame and hung his white work badge over his broad chest. His wife, Di-Key, was in the bathroom fixing her hair in micro-braids and preparing for another evening alone with her three sons. Jeff had been putting in long hours lately, and so the couple planned a breakfast date at Shoney's for when his shift ended around dawn. "You better have your hair done by then," he teased her.
As he headed out the door, Jeff, who was 29, said goodbye to the boys. He told Jeffrey, the most rambunctious, not to give his mom a hard time; Kelton, the oldest, handed his father his iPod for the ride. Then Jeff climbed into his Chevy Suburban, cranked the bass on the stereo system he'd customized himself, and headed for the Amazon fulfillment center in nearby Chester, Virginia, just south of Richmond.
When the warehouse opened its doors in 2012, there were about 37,000 unemployed people living within a 30-minute drive; in nearby Richmond, more than a quarter of residents were living in poverty. The warehouse only provided positions for a fraction of the local jobless: It currently has around 3,000 full-time workers. But it also enlists hundreds, possibly thousands, of temporary workers to fill orders during the holiday shopping frenzy, known in Amazon parlance as "peak." Since full-timers and temps perform the same duties, the only way to tell them apart is their badges. Full-time workers wear blue. Temps wear white…
…He and Di-Key reconnected in their early 20s. The two made a striking couple—a tall, imposing white guy and his petite African-American girlfriend. "I had a really tough childhood," says Di-Key. "I didn't think anyone could love me, but he showed me differently." She had left school at 17 and had two sons from previous relationships—the oldest, Kelton, is legally blind. "I had a hard time finding a job, and ended up going on assistance," she says. But after she and Jeff got together, they slowly started to build a more secure life. Jeff pushed Di-Key to get her GED. They had a child together and got married, and Jeff adopted Di-Key's sons. "He always treated those boys just like they were his own," says Jeff's sister, Laura Lockhart. Di-Key worked a series of jobs in retail and office cleaning, and Jeff stayed on at the building supply store. Eventually, they even managed to buy a house—a three-bedroom starter in Hopewell for $86,000. Then, not long after the housing crash, the building supply store closed down, and both Jeff and his father lost their jobs…
Read the entire article here.
Tags:
Amazon
,
Dave Jamieson
,
Davide Bonazzi
,
Di-Key Lockhart
,
Huffington Post
,
Jeff Lockhart Jr.
,
The Huffington Post