Speaker Series: Memory, History, Race, and America's National Parks
Schomburg Center for Research in Black Culture
515 Malcolm X Boulevard
New York, New York 10037
Tuesday, 2016-10-18, 18:00-20:00 EDT (Local Time)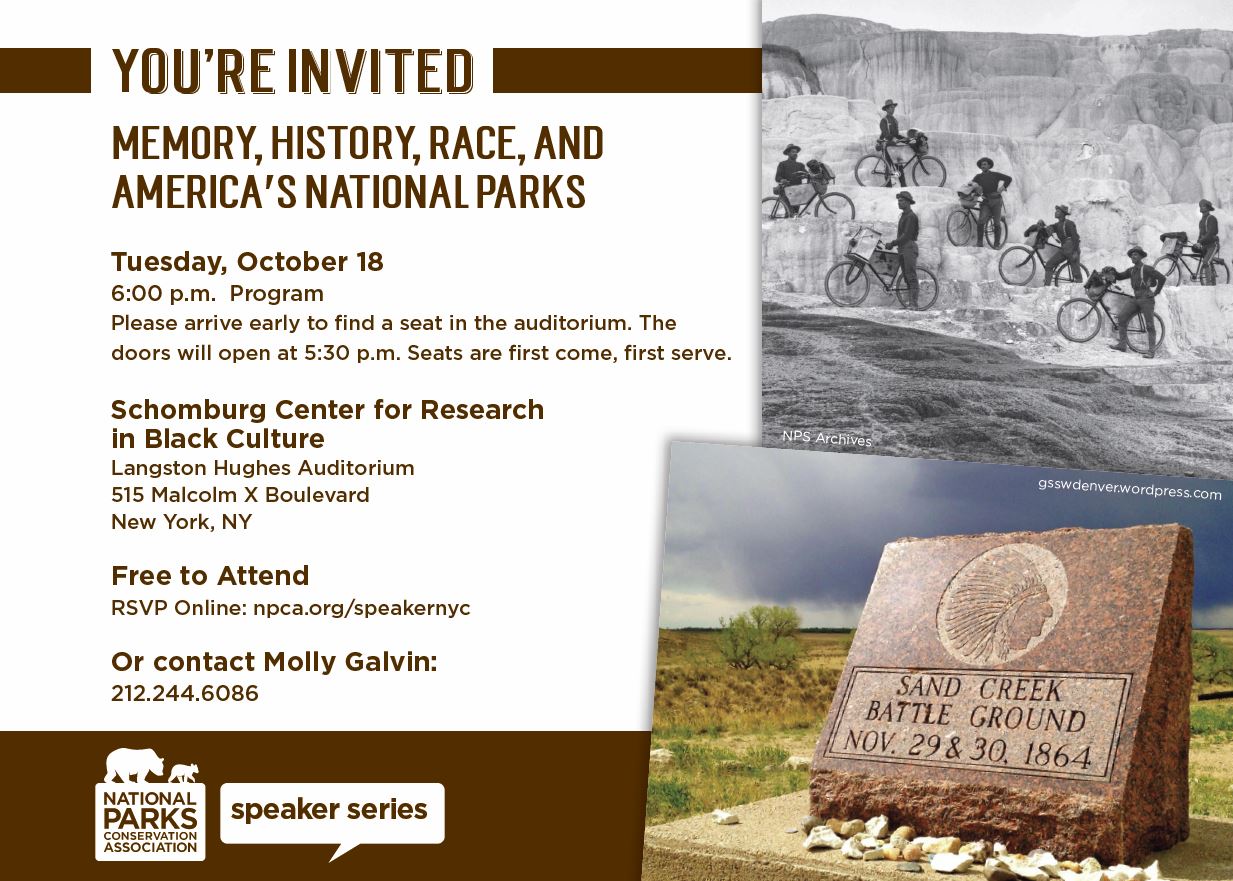 As a young girl Lauret Savoy developed a deeply personal connection to the American land, visiting numerous national parks with her parents. But as she traversed the well-worn paths of Yellowstone, Bryce Canyon and Zion, she began to wonder about the footsteps of her ancestors, and how they marked the very land she walked upon. From the Buffalo Soldiers who safeguarded Yosemite and Sequoia to the painful legacy of Japanese-American internment camps, national parks hold some of the most important yet muted narratives of the American identity.
In her newest work, Trace: Memory, History, Race, and the American Landscape, Savoy explores how the country's still unfolding history, and ideas of "race," mark a person, a people, and the land. In distinctive and illuminating prose, she weaves together human stories of migration, silence, and displacement, as epic as the continent they survey, with uplifted mountains, braided streams, and eroded canyons.
Join Alan Spears for a conversation with [National Parks Conservation Association] NPCA Trustee Lauret Savoy about her journeys across the American Landscape and the oft forgotten stories of the places we cherish and call our national parks. She will challenge you to redefine current concepts regarding the meaning of public lands and their place in our shared history…
For more information, click here.
Tags:
Alan Spears
,
Lauret Edith Savoy
,
Lauret Savoy
,
National Parks Conservation Association
,
NPCA