Riverhead Press (an imprint of Penguin Press)
2014-03-06
320 pages
5.74 x 8.58in
Hardcover ISBN: 9781594631399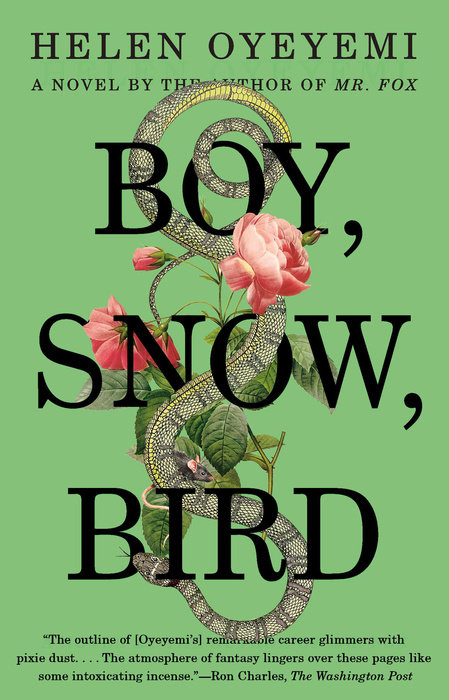 From the prizewinning author of Mr. Fox, the Snow White fairy tale brilliantly recast as a story of family secrets, race, beauty, and vanity.
In the winter of 1953, Boy Novak arrives by chance in a small town in Massachusetts, looking, she believes, for beauty—the opposite of the life she's left behind in New York. She marries a local widower and becomes stepmother to his winsome daughter, Snow Whitman.
A wicked stepmother is a creature Boy never imagined she'd become, but elements of the familiar tale of aesthetic obsession begin to play themselves out when the birth of Boy's daughter, Bird, who is dark-skinned, exposes the Whitmans as light-skinned African Americans passing for white. Among them, Boy, Snow, and Bird confront the tyranny of the mirror to ask how much power surfaces really hold.
Dazzlingly inventive and powerfully moving, Boy, Snow, Bird is an astonishing and enchanting novel. With breathtaking feats of imagination, Helen Oyeyemi confirms her place as one of the most original and dynamic literary voices of our time.
Tags:
Helen Oyeyemi
,
Riverhead Press