This Afro-Latina Started a Magazine in Puerto Rico to Celebrate Black Beauty
The Oprah Magazine
2019-09-20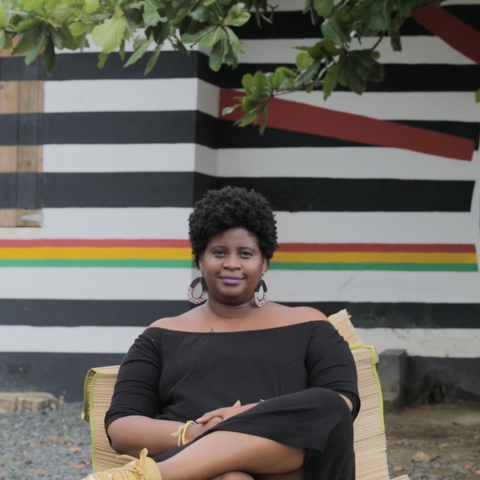 Mikey Cordero
Revista étnica shines a spotlight on Afro-Latino culture on the island.
When Sacha Antonetty-Lebrón was a young child growing up in Puerto Rico, she attended modeling school, her dreams of appearing in advertisements sprouting like the palm trees in the sandy streets of her native island.
But even with her bright eyes and perfect smile, Antonetty-Lebrón was often warned there may be one factor that worked against her.
"The owner invited me to the modeling school but made sure to tell me, 'They didn't ask for Black girls, but I'm going to send you. Do the best you can do,' Antonetty-Lebrón remembers.
And when she did get calls for castings, she rarely saw any other Black faces. Antonetty-Lebrón, whose skin was a deep rich brown, learned at an early age that Afro-Latinos—or afro descendientes—were noticeably absent in nearly every form of Spanish media in Puerto Rico.
From TV anchors to beauty queens, the "ideal" Puerto Rican was always fair-skinned with European features—despite the fact that Puerto Rico's rich history includes African, Taino native, and Spaniard ancestry.
Still, when Afro-Latino images did appear in media or television, they were often in offensive or derogatory roles—and just like in the United States, actors would even dress in blackface for comedy…
Read the entire article here.
Tags:
Natasha Alford
,
Natasha S. Alford
,
Oprah Magazine
,
Puerto Rico
,
Revista étnica
,
Sacha Antonetty-Lebrón
,
The Oprah Magazine