'Believe us': Black Jews respond to the George Floyd protests, in their own words
Jewish Telegraphic Agency
2020-05-31
Josefin Dolsten, Staff Writer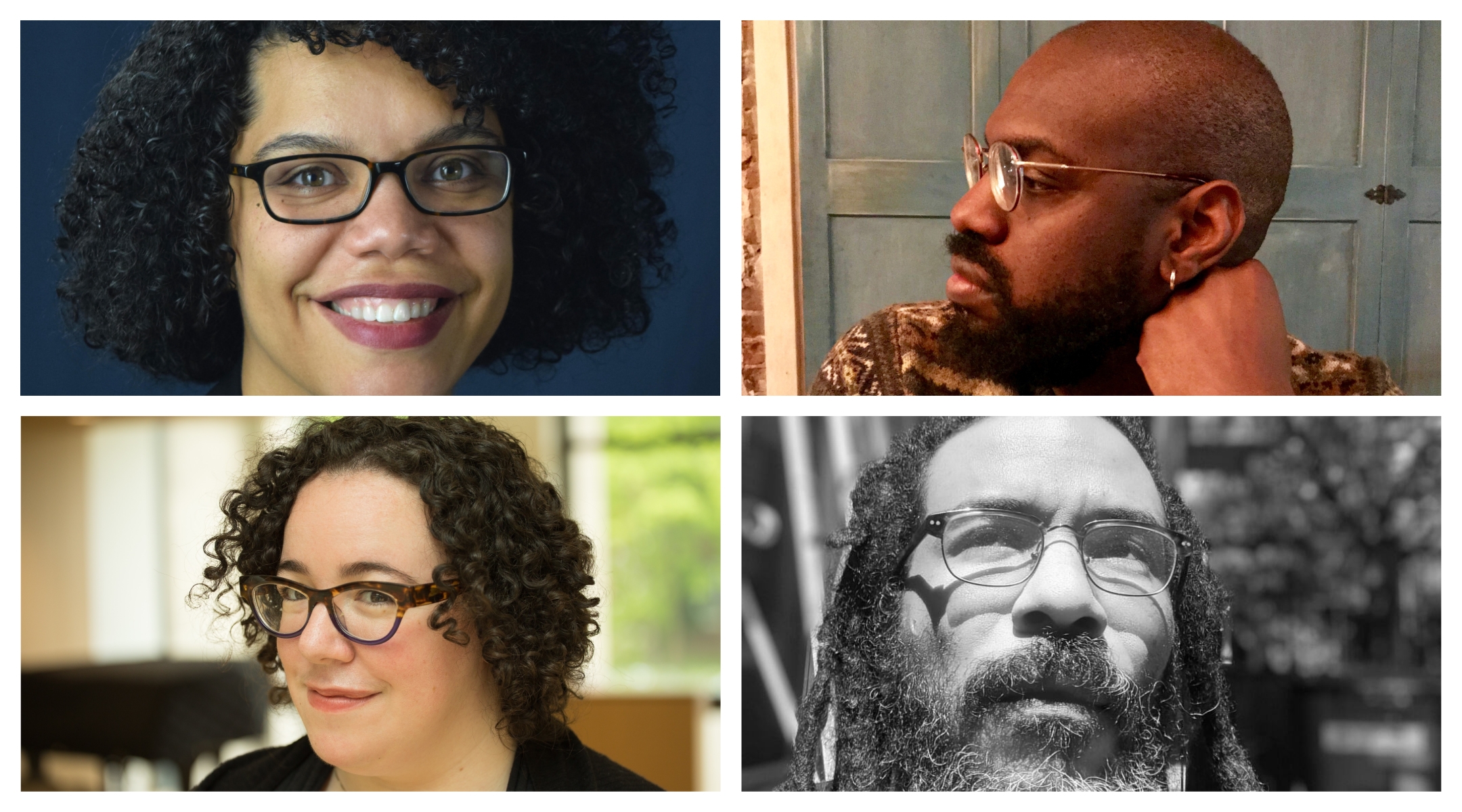 Top left, clockwise, April Baskin, Anthony Russell, Yitz Jordan and Tema Smith. (Baskin: Jill Peltzman; Russell: Courtesy of Russell; Jordan: Courtesy of Jordan; Smith: Courtesy of Smith)
(JTA) — As Enzi Tanner participated in an online havdalah ceremony marking the end of Shabbat Saturday night, his city — Minneapolis — was being torn apart during a fifth night of unrest following the death of George Floyd, a black man, in police custody there last week.
Tanner, a social worker who supports LGBT families experiencing homelessness, said the ceremony — hosted by Jewish Community Action, a local social justice group, Jews for Racial and Economic Justice, a national organization and Edot Midwest Regional Jewish Diversity Collaborative — conveyed a powerful message for black Jews like him.
"As the Jewish community reaches in and says how do we support their cause and how do we support the black community, it's really important that people reach in to black Jews and other Jews of color and realize that we're here," Tanner said. "And we need our community."
We reached out to black Jews like Tanner to understand their feelings at this wrenching moment and what their message is for the broader Jewish community. Here's what they told us…
Read the entire article here.
Tags:
Anthony Russell
,
April Baskin
,
Enzi Tanner
,
Jewish Telegraphic Agency
,
Josefin Dolsten
,
JTA
,
Tema Smith
,
Yitz Jordan