Lewis Hamilton to change name to include mother Carmen's surname
The Guardian
2022-03-14
Jamie Grierson, Reporter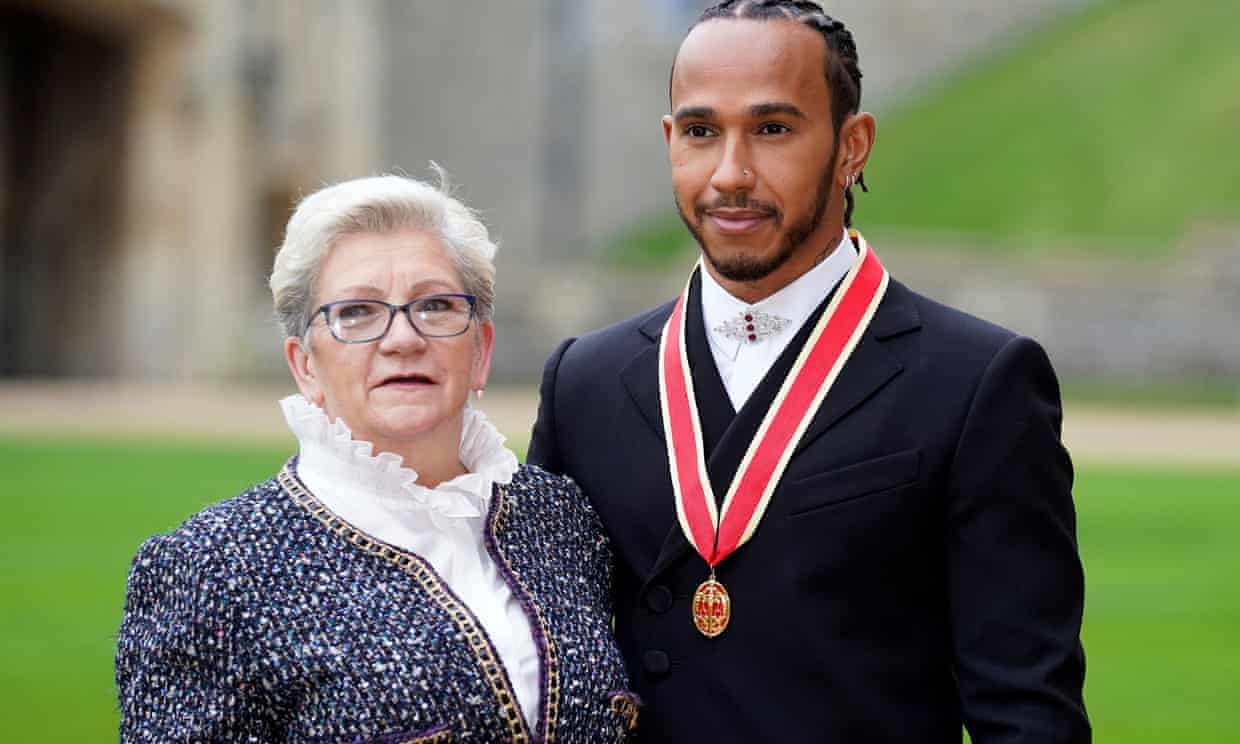 Lewis Hamilton to change name to include mother Carmen's surname
The British racing driver Lewis Hamilton is to change his name to incorporate his mother's original surname – Larbalestier.
The seven-time world champion says he intends to incorporate his mother Carmen's surname, Larbalestier, alongside Hamilton.
Hamilton's father, Anthony, and his mother, Carmen, separated when Lewis was two; he lived with his mother until he was 12 before moving in with his father.
Speaking before the new Formula One season, which starts in Bahrain on Sunday, Hamilton, 37, said: "I am really proud of my family's name. My mum's name is Larbalestier and I am just about to put that in my name…
Read the entire article here.
Tags:
Anthony Hamilton
,
auto racing
,
Carmen Larbalestier
,
Carmen Lockhart
,
F1
,
Formula On
,
Jamie Grierson
,
Lewis Carl Davidson Hamilton
,
Lewis Hamilton
,
sports
,
The Guardian