Review: Grafton Tyler Brown's California scenes at Pasadena museum's final show
The Los Angeles Times
2018-06-30
Christopher Knight, Art Critic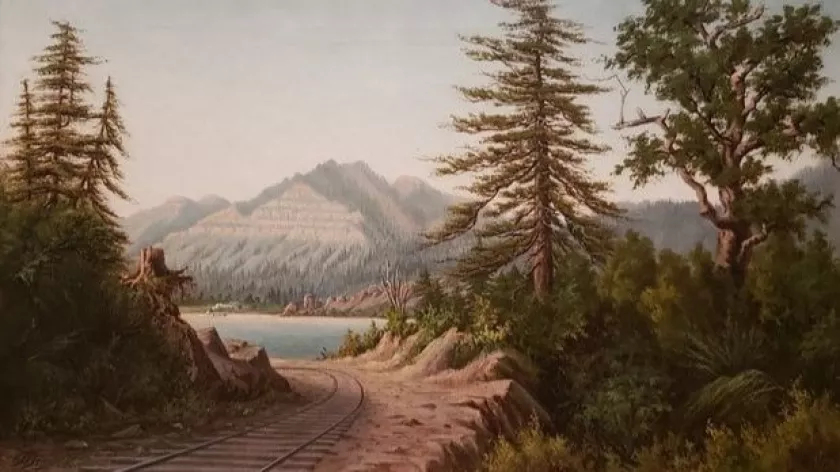 In 1879, Grafton Tyler Brown took a giant leap. A successful San Francisco businessman, then 38, he decided to become a Western scene painter. Brown sold his thriving lithography company and headed out to see the sights, brush in hand.
Over the course of the next dozen years, he produced picturesque portraits of Mt. Shasta and Mt. Rainier, the Cascade Gorge along the Columbia River and the geysers of the newly anointed National Park at Yellowstone. A sliver of what he saw on those wide-ranging travels is now on view in "Grafton Tyler Brown: Exploring California," a modest exhibition at the Pasadena Museum of California Art.
Two other Brown exhibitions have been done — the first at the Oakland Museum in 1972, which focused on his commercial lithographs, and a 2003 survey of 49 paintings at the California African American Museum. (The painting show traveled to Baltimore's Walters Art Museum.) One wishes that the Pasadena show had managed a full overview of his entire output, lithographs and paintings alike. That's long overdue…
…Much more deserves to be known about Brown, the first African American artist believed to have been working in 19th century California. Light-skinned, he began to pass as white sometime after moving west from Harrisburg, Penn.
He launched G.T. Brown & Co. just as the Civil War was ending — perhaps a sign of candid optimism — and the business prospered throughout the Reconstruction era. But with patrons such as Benjamin Franklin Washington, editor of the then-openly racist San Francisco Examiner, Brown lived with the grinding daily risk of exposure. One cannot help but wonder whether the fitful end of Reconstruction in 1877, with its troubled aftermath for black Americans, might have propelled his decision to head out into the wilderness to paint scenic landscapes…
Read the entire review here.
Tags:
California
,
Christopher Knight
,
Grafton Tyler Brown
,
Pasadena
,
Pasadena Museum of California Art