"The Bluest Eye" and "Imitation of Life" (1934): Variations on a Theme (Maggie Tarmey)
Toni Morrison: A Teaching and Learning Resource Collection
2021-06-08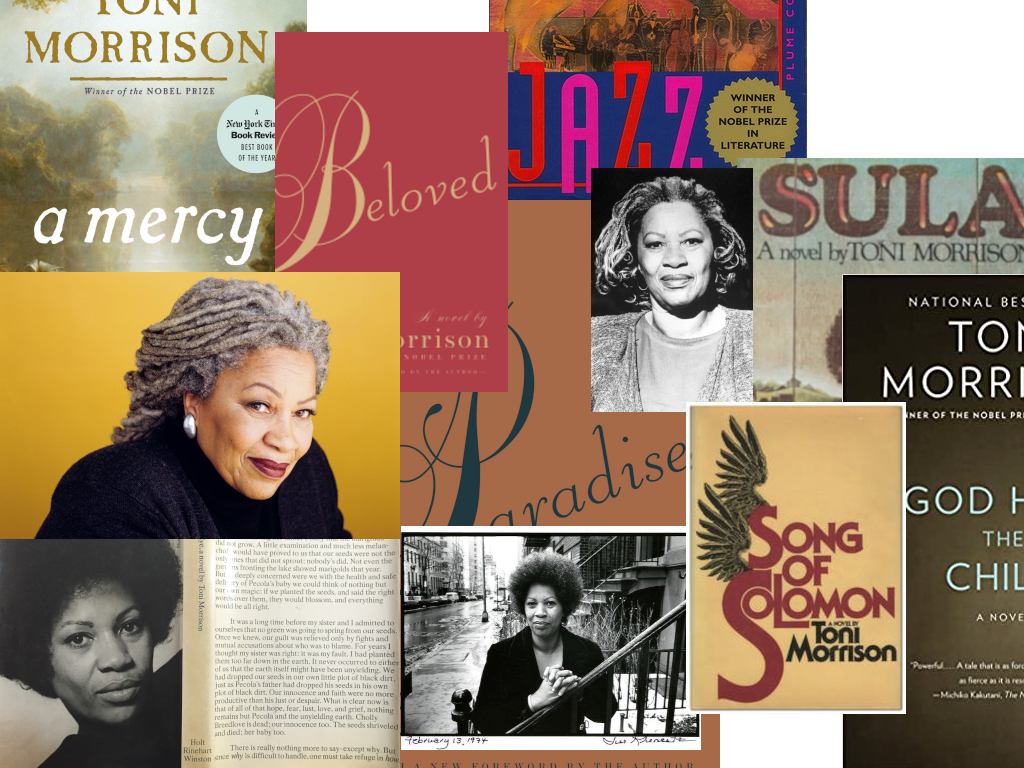 The following essay is written by student Maggie Tarmey, with edits by Amardeep Singh.
While the two appear quite different from one another, Toni Morrison's novel The Bluest Eye and the 1934 film adaptation of Imitation of Life (directed by John Stahl and adapted from Fannie Hurst's 1933 novel of the same name) share many similarities. The Bluest Eye follows a young, dark-skinned Black girl in a small Ohio town in 1940. This girl, named Pecola Breedlove, wants to have blue eyes. It is her number one desire, and she believes that blue eyes, and only blue eyes, will make her beautiful.
In contrast, Imitation of Life follows the story of a white widow, Bea, and her Black domestic servant, Delilah, as they start a business selling Delilah's famous pancakes. Delilah has a daughter named Peola who is so light skinned that she passes for white. Peola struggles throughout the film with her identity. While these sound like two entirely different stories, they are really not so different. I would argue that these two works similar stories from rather different perspectives. The Bluest Eye tells the story of young girls struggling with colorism and white supremacy from a Black cultural perspective with a Black audience in mind, while Imitation of Life puts forward a sanitized, far less nuanced version of a similar narrative, one that is authored by white creators (Hurst and Stahl) and targeted to predominantly white audiences…
Red the entire essay here.
Tags:
Amardeep Singh
,
Fannie Hurst
,
John Stahl
,
Maggie Tarmey
,
Toni Morrison
,
Toni Morrison: A Teaching and Learning Resource Collection