The Femme Fatale in American Literature
Cambria Press
2008-09-28
192 pages
5.5 x 8.5 in or 216 x 140 mm
ISBN: 9781604975352
Ghada Suleiman Sasa, Assistant Professor of English Literature
Hashemite University, Zarqa, Jordan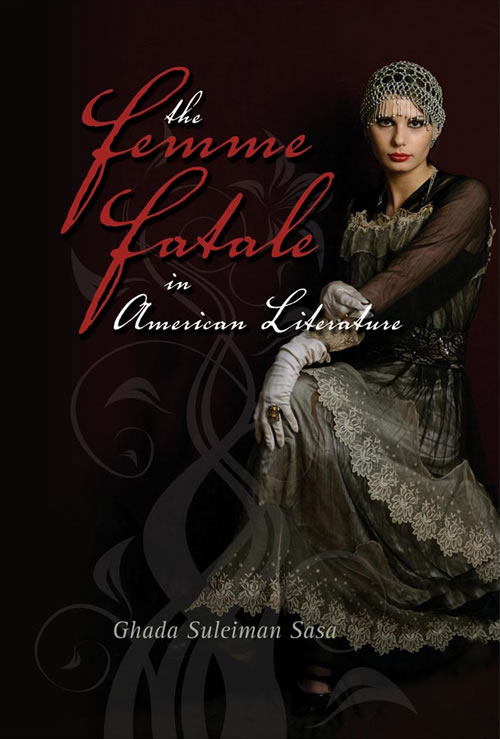 Characters in the literary tradition of American naturalism are usually perceived as passive, lacking in will, weak, and predetermined. They are constantly seen as the victims of heredity and environment, and their lives are shaped according to these strong forces that operate upon them.
This interesting book examines the representation of female characters in American naturalism and argues that women in American naturalism are often represented as femmes fatales. Since heredity and environment are the determining factors in their lives, they are victims who have no control. However, with characters such as Trina Sieppe in Frank Norris's McTeague, Caroline Meeber in Theodore Dreiser's Sister Carrie, Edna Pontellier in Kate Chopin's The Awakening, and Helga Crane in Nella Larsen's Quicksand, these women victims gradually turn themselves into victimizers in order to conquer both heredity and environment. They consciously and deliberately use the only power they have that can help them overcome the naturalistic world in which they are entrapped––the power of the feminine.
The book explains who exactly the femme fatale that has been born out of American naturalism is, and explores images of women in American realism who precede the femme fatale of American naturalism. This study examines characters like Trina Sieppe, Caroline Meeber, Edna Pontellier, and Helga Crane. It analyzes these women's backgrounds, their demeanors, their temperaments, their experiences, and their settings, and explains how and when each woman decides to use her sexuality. There is also a brief discussion of other femmes fatales in American naturalism, such as Stephen Crane's Maggie: A Girl of the Streets.
Although the perception of women in nineteenth-century American literature has always had its place in discussions of literary texts, this book is unique in its argument that women in American naturalism are neither weak nor passive, but rather are strong and daring women who try diligently to find a means of fighting back.
This book is an important addition to collections in literature and Women's studies.
Table of Contents
Foreword
Acknowledgements
Chapter One: The Femme Fatale in American Naturalism: An Introduction

Background and Definitions of the Femme Fatale
Background and Definitions of American Naturalism
The Femme Fatale and American Naturalism

Chapter Two: Trina "took her place in the operating chair": Trina Sieppe as Femme Fatale in Frank Norris's McTeague

The Emergence of the Femme Fatale
Trina Wins the Lottery

Chapter Three: "I am yours truly": Caroline Meeber as Femme Fatale in Theodore Dreiser's Sister Carrie

The Formulation of the Femme Fatale
The Femme Fatale in Full Action
The Fall of the Femme Fatale
Trina and Carrie

Chapter Four: "A language which nobody understood": Edna Pontellier as Femme Fatale in Kate Chopin's The Awakening

The Imprisonment of Edna
Edna Breaks Free
McTeague, Sister Carrie, The Awakening: Trina, Carrie, and Edna
Edna's suicide

Chapter Five: "It had begun, a new life for Helga Crane": Helga Crane as Femme Fatale in Nella Larsen's Quicksand

Twentieth Century American Naturalism
The Plight of the Tragic Mulatto Figure
Helga Crane's Liberation

Chapter Six: Examples of Other Femmes Fatales in American Naturalism
Primary Bibliography
Secondary Bibliography
Index
Tags:
Cambria Press
,
Frank Norris
,
Ghada Sasa
,
Ghada Suleiman Sasa
,
Kate Chopin
,
Nella Larsen
,
Stephen Crane
,
Theodore Dreiser