Hot Topic: Crisis in Ferguson, Missouri
Carleton Newsroom
Carleton University, Ottawa, Ontario, Canada
2014-11-28
Unrest is spreading in response to a grand jury's decision not to indict a white police officer who fatally shot an unarmed black teen in Ferguson, Missouri. A Carleton expert is available to discuss many aspects of the situation.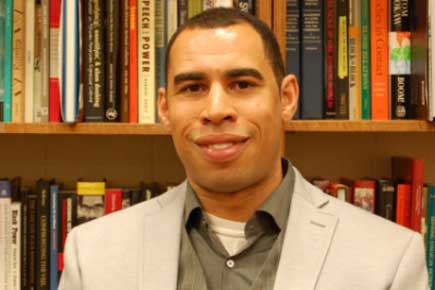 Daniel McNeil
Associate professor in the Department of History and the Institute of African Studies
Email: daniel.mcneil@carleton.ca
Phone: 613-520-2600 Ext.2835
McNeil's research focuses on the cultural history of areas bordering the Atlantic Ocean during the 20th and 21st centuries. His publications include Sex and Race in the Black Atlantic: Mulatto Devils and Multiracial Messiahs. He is regularly invited to share his research about media, culture and society with academic, governmental and non-governmental organizations around the world…
Read the entire press release here.
Tags:
Carleton Newsroom
,
Carleton University
,
Daniel McNeil
,
Daniel R. McNeil
,
Ferguson
,
Missouri