Harvard Law Today
2022-11-22
Jeff Neal, Senior Director of Communications and Media Relations
Harvard Law School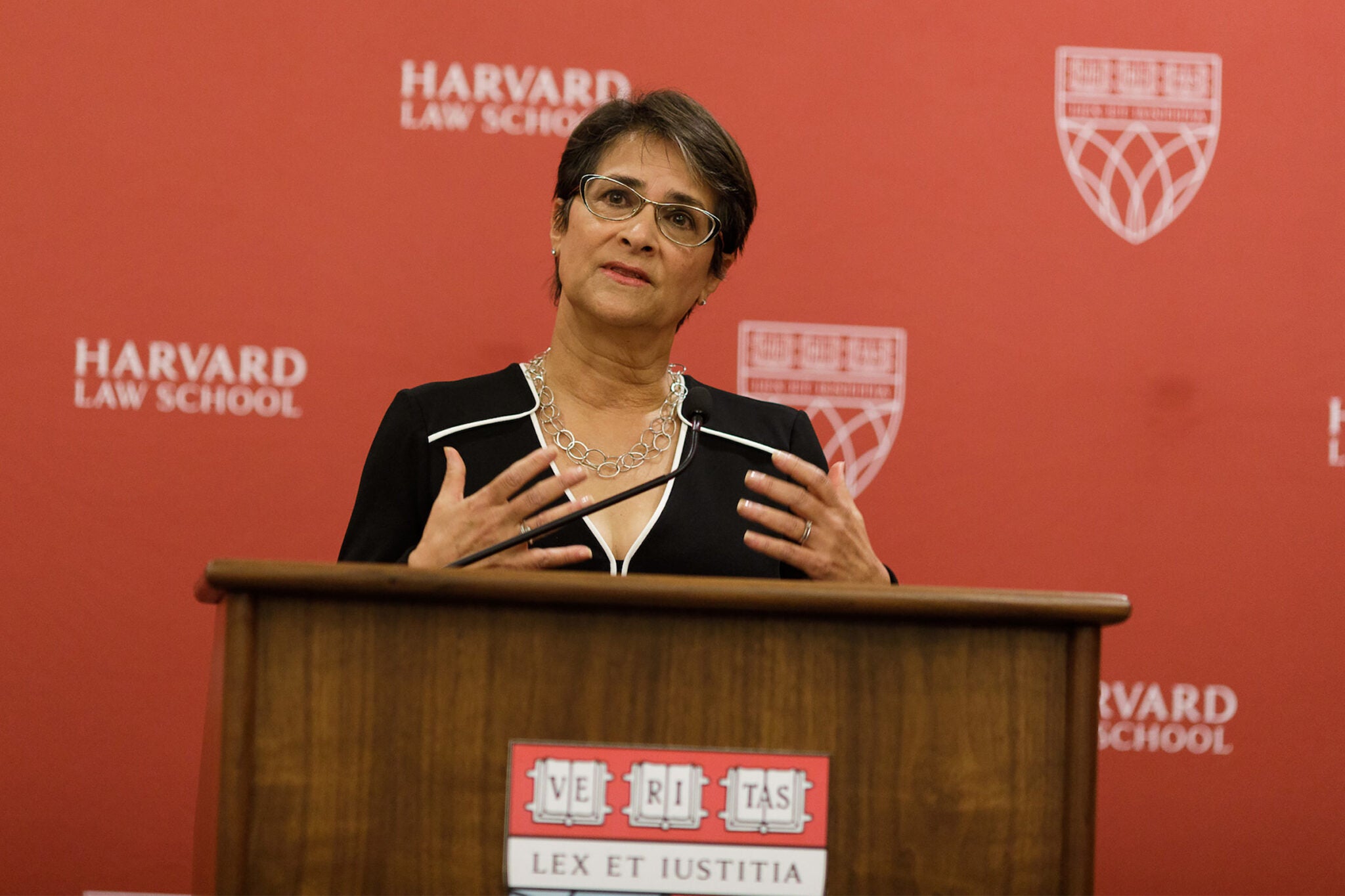 At the inaugural Belinda Sutton Distinguished Lecture, Johns Hopkins Professor Martha Jones chronicles her journey into her family's ties to slavery and to Harvard
At the inaugural Belinda Sutton Distinguished Lecture, Johns Hopkins University Professor Martha S. Jones recounted her family's historic and ongoing connections both to the institution of slavery and to several academic institutions, including Harvard. Jones, whose work examines how Black Americans have shaped the story of American democracy, leads her university's Hard Histories at Hopkins Project, which works to uncover the role that racism and discrimination have played at the Baltimore-based institution.
The event at which Jones spoke honors Belinda Sutton, a woman who had been enslaved by Isaac Royall Jr., whose 1781 bequest to Harvard College funded a professorship that helped to establish Harvard Law in 1817. The annual lecture and conference series was established earlier this year at Harvard Law School and is organized by Guy-Uriel E. Charles, the Charles J. Ogletree Jr. Professor of Law and faculty director of the Charles Hamilton Institute for Race and Justice…
Read the entire article here.
Tags:
Belinda Sutton
,
Caroline Bond Day
,
Harvard Law Today
,
Harvard University
,
Isaac Royall Jr.
,
Jeff Neal
,
Martha Jones
,
Martha S. Jones
,
Ormond Beatty
,
Susie Jones